[News] 'The King 2Hearts' Under Attack for Assumed Reference to Park Yoo Chun and Stalker Fans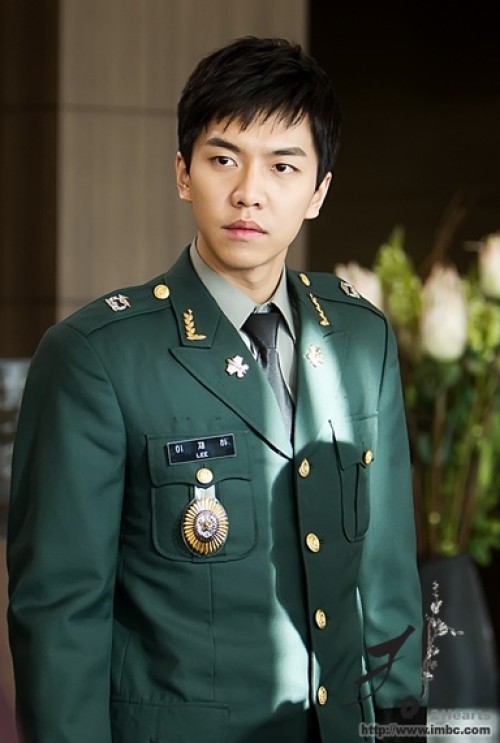 Lee Seung Gi has suddenly come under fire on suspicions that he's dissed Park Yoo Chun in his drama.
After netizens pointed out that a line of dialogue from the April 12 broadcast of MBC's The King 2Hearts seemed like it was aiming a blow at SBS' Rooftop Prince, fans of both dramas have been pitched into a battle regarding the line's original intent.
The dialogue appeared in the scene where Hang Ah (Ha Ji Won) dances to Bo Peep Bo Peep to make the sad Jae Ha (Lee Seung Gi) laugh.
Hang Ah put on cute bear paws to dance out her cute dance, but Jae Ha only started scolding her, saying, "Are you going to hit your stalker fans with those?"
The line, however, seemed to refer to JYJ, Park Yoo Chun's group, which was involved in an incident in which the members had been accused of using violence against their stalker fans.
 The viewer boards of Rooftop Prince were swamped with posts about Lee Seung Gi's line in The King 2Hearts, asking after the intent of the sudden reference to stalker fans.
Lee Seung Gi's line probably wasn't trying to be a direct hit at Park Yoo Chun and Rooftop Prince, but the fans were thoroughly ruffled anyway.
Before the Lee Seung Gi controversy, Lee Si Young started one of her own when she left a post on a DC Inside drama gallery (forum) that said 'Rooftop Prince will catch up to The King 2Hearts' and that she'll 'bet [her] wrists on it'.
She won't be having her wrists taken away from her anytime soon because Rooftop Prince recently sprinted past The King 2Hearts, but The King 2Hearts fans have started coming up with movements to watch the drama on time for more viewership ratings, saying they won't be leaving Lee Si Young's wrists alone.
The battle between The King 2Hearts and Rooftop Prince is that fierce, and it's getting more heated by the minute.
The King 2Hearts aired two episodes in a row on April 12, but its viewership ratings have been showing a definite downward trend, falling past those of Rooftop Prince. The King 2Hearts scored 11 percent and 12.5 percent in viewership ratings (AGB Nielsen Media Research) for an average of 11.75 percent on that day. Rooftop Prince, however, is on the rise with 12.5 percent, and KBS2's The Equator Man is following suit with 10.8 percent.
Credit: enewsworld
Momma's Source: sharingyoochun.net
Share This