[TRANS] 120508 Kim Junsu, "First Solo Activity In 8 Years…Working Alone Is An Overwhelming Feeling"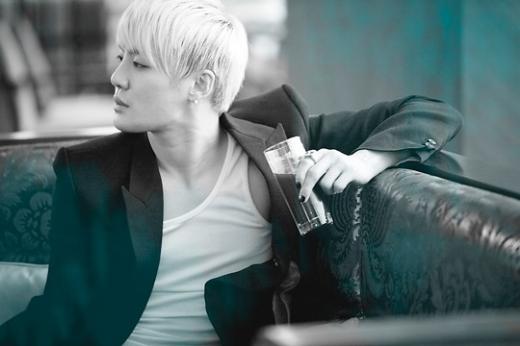 JYJ member Kim Junsu expressed his thoughts about releasing his first solo album.
On 11.40am of 16 May, Kim Junsu held his first solo album "Xia Tarantallegra" release press conference at the Seoul Lotte Hotel, and introduced his new album.
Kim Junsu said, "It's been 8 years since since my debut, and I released my first solo album, Although I do feel a burden because I had to complete the entire album myself, but this also meant that I could do and sing the genre of music that I enjoy."
He also smiled and said, "Although I'm very anxious, but I'm also looking forward to it. Recently, every day has been emotional for me."
Kim Junsu released his first solo album on 15 May, and has kicked off his activities. Among the JYJ members, he is the first one to come up with his own solo official album.
Since he made his debut in 2004, he is releasing a solo album under his own name for the first time, and even worked on the production as well as recording and song writing, showing off his talents. (This album) consists of different genres of music such as dance, pop, ballads and R&B, and he also worked with JYJ's Kim Jaejoong, Dynamic Duo's Gaeko, rapper Bizzy and others.
Kim Junsu will also be holding his concerts on 19-20 May at Seoul's Jamshil Stadium, and after his local concerts, will be going on an Asia tour in Thailand, Macau, Taiwan, Indonesia, Shanghai etc till July.
Source : [BaiduTVXQ + Star News via Nate]
Translated & Shared by: dongbangdata.net
Momma's Source: dongbangdata.net
Share This