[News] 120524 JYJ's Kim Jun Soo Starts Two Month Asian Tour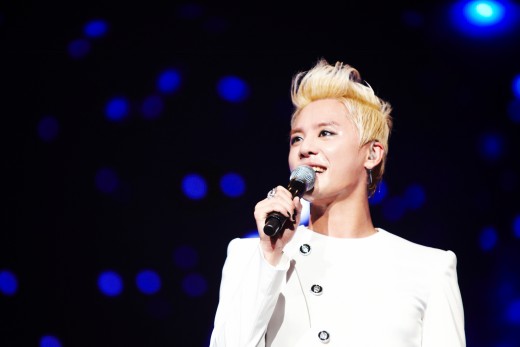 JYJ's Kim Jun Soo will start his two month long Asian tour.
Kim will hold the concert 'XIA 1st Asia Tour in Thailand' in Bangkok, Thailand, on May 27 at 6:00 in the afternoon. This is the first concert he will hold while touring Asia.
Kim previously held a concert in Korea and thrilled over 15,000 people. He will meet about 4,000 people in Thailand.
Kim's agency, C-JeS Entertainment, says, "Tickets for his Thai concert sold out after only in 10 minutes. His unconventional music video is also receiving an explosive response. Since he held a successful concert in Korea, many Asian countries want to invite him to hold concerts."
There are 3 big benefits for Kim's Asia tour.
First, Kim will sing songs live so that people can listen to his talented singing skills.
Kim can sing very well while performing dance songs "Breath" and "Set Me Free," which include intense choreography.
His emotional and sensational voice complements ballads, including, "Though I Already Know," "I Don't Like Love," and "You are so Beautiful."
Second, he will give unconventional performances.
Choreography for the title song "Tarantallegra" and "No Gain" was created by popular American choreographer Jeri Slaughter. As a result, the songs include high level and high edge choreography which is perfect for the songs.
Kim's Asia tour will be another big present for Asian fans who haven't had the chance to really meet Kim often.
He will also talk honestly about making his album and everyday life.
Kim will hold concerts in 7 cities, including Jakarta, and Indonesia, on June 16.
source: TV Report
credit: en.korea
Momma's Source: sharingyoochun.net
Share This