[News] 121108 Film Jackal is Coming, Starring JYJ's JaeJoong, is Sold To Six Countries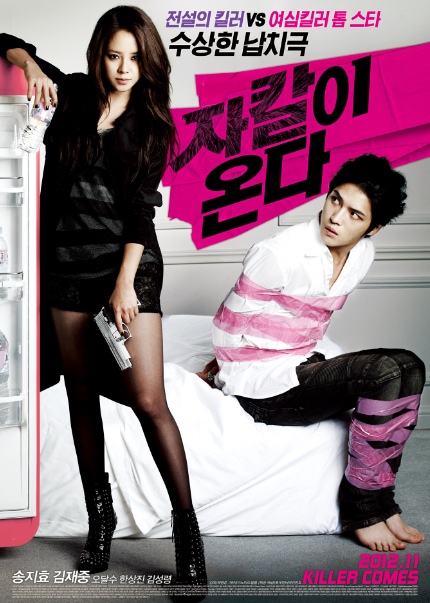 Film Jackal is Coming has recently been sold to six countries, including Japan and Thailand.
On November 8, Lotte Entertainment reported that film Jackal is Coming has been sold to Japan, Thailand, Singapore, Indonesia, Malaysia, and Brunei before its release in Korea.
The biggest reason for the overseas sales of the film is that it stars JYJ's Jae Joong, who is popular in Asia, South America, and Europe, and Song Ji Hyo, who is popular for her regular appearance on SBS TV's Running Man.
The Japanese distribution company of the film says, "Jae Joong is one of the most popular Korean singers in Japan. We're expecting that the film will become a box office hit because he's a good actor and he appears as a top celebrity in the film."
Jackal is Coming is a film about things happening after legendary killer Bong Min Jung (played by Song Ji Hyo) receives a request to kill top celebrity Choi Hyun (played by Jae Joong). It will be released on November 15.
source: Starnews
credit: korea.com
Momma's Source: sharingyoochun.net
Share This