TVXQ Changmin Wants To Get Married As Soon As He Can?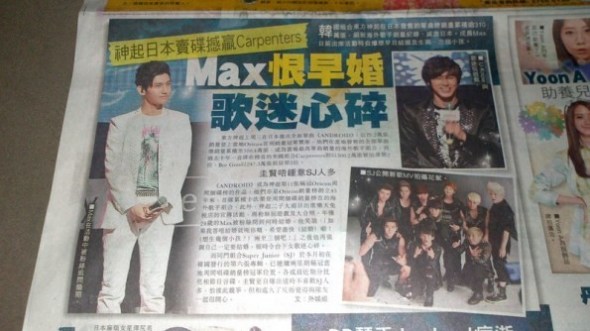 On July 19, TVXQ Changmin's question about marriage made a headline in Hong Kong's Oriental Daily Newspaper.
TVXQ Changmin replied to the question about marriage in a Hong Kong Newspaper. One of his fans asked, "When will you get married?" in which Changmin answered, "If I say I don't want to get married, I am lying. I honestly want to get married as soon as possible and have two or three children." Many of his sans were disheartened to hear about his wish to marry soon.
Currently, TVXQ has been topping the Japan Oricon Single Charts with over 152,000 copies sold in their first week of their Japan single, Android.
They also broke the world record for most single sales for a foreign group in Japan with 3,104,000 copies.
Credits: kpopstarz
Shared by: DBSKnights + TVXQ Australia
[Our Source: TVXQAustralia.org]
Momma's Source: dbskalways.wordpress.com
Share This