[News] 121024 JYJ's Jaejoong Holds A Successful Fan Meeting with 5,000 fans in Thailand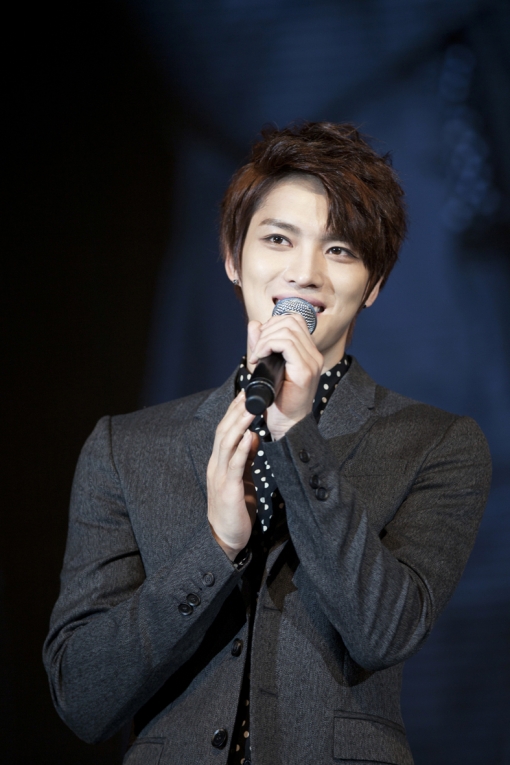 JYJ's Jaejoong captivated the hearts of fans in Thailand.
On October 23rd, Jaejoong held a fan meeting with 5,000 fans at the The Royal Paragon Hall in Siam Paragon.
He opened the fan meeting by singing his song from the 'Time Slip Dr. Jin' soundtrack "Living like a Dream" and then commenced with talks, games, and various other events that brought joy to fans.
The host of this fan meet asked him, "Do you like Thailand" and Jaejoong wittily replied, "I wanted to come to Thailand, but I didn't have the opportunity. I think Thailand might be a nice place to reside when I get older. I bet when that time comes you all will be married, right? Then how does coming to my concert with your husbands and children sound?"
Jaejoong prepared many memorable events for his fans.
He wore an apron and taught fans how to make kimbap and even hand fed fans and camera staffs who came on stage.
He emotionally touched his fans by preparing 5,000 roses to give each individual fan a rose and took pictures with his fans.
Jaejoong revealed his thoughts on this fan meeting saying, "It was very nice to see my Thai fans after such a long time. I will forever love my fans. You all are my happiness."
Jaejoong will have his next fan meetings in Indonesia on November 3rd and in Vietnam on November 10th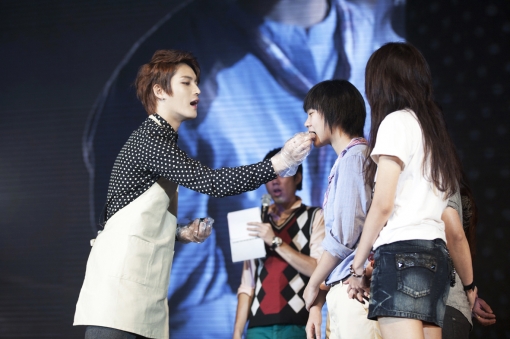 credit: allkpop
Momma's Source: sharingyoochun.net
Share This