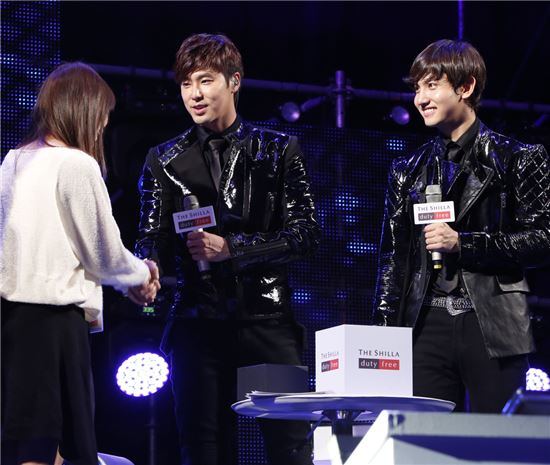 The TVXQ Fan Festival was held on the 13th at COEX and gave Japanese fans an opportunity to fly to Korea to meet with TVXQ.
A total of 2,000 Japanese tourists flew in for the event, twice as many as last year, for the two day trip and enjoyed a trip around Seoul and the Shill Duty Free main shopping centre, and met with TVXQ during their fan festival before flying back to Japan.
The day's event had TVXQ gifting lucky fans with the shirts and cardigans they had worn during their Shilla Duty Free photoshoot.
Source: [asiae]
Translated & Shared by: dongbangdata.net
JYJ Fantalk Source: dongbangdata.net
Share This