[NEWS] 121116 Fans React Differently Toward JYJ Receiving A Commendation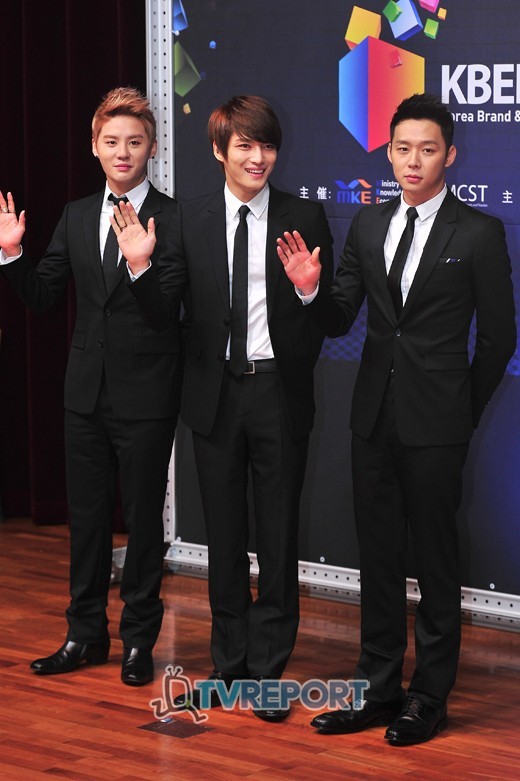 People give heated reaction toward JYJ receiving a minister citation.
On November 15, JYJ received a commendation from the Ministry of Knowledge Economy at the opening ceremony for the Korea Brand & Entertainment Expo 2012. Their comprehensive activities in cultural industry were highly recognized.
JYJ said, "We were very glad to see many people loving our music and Korea through our concerts and expos. We humbly and gladly take the award and will try to pay you back with better performances."
The group's agency said, "The award can be viewed as the result of successfully advertising Hallyu culture through the world tour that visited 15 different cities around the world involving 210,000 fans and helping Japanese fans find a means to visit Korea by giving domestic performances and holding fan meetings and expos though we were given limited activities in Japan."
Netizens gave various reactions at the news: "JYJ is awesome." "The award practically proves JYJ's popularity around the world." However, some gave critical feedback: "There are other singer who contributed far more than JYJ. It's kind of weird." "Award other Hallyu stars with the commendation."
Source: TV Report
Credit: korea.com
Shared by: iXiahCassie
Momma's Source: iXiahcassie
Share This