[TRANS] 121218 Solo Activities Again? We Find Out When JYJ Will Get Back Together Again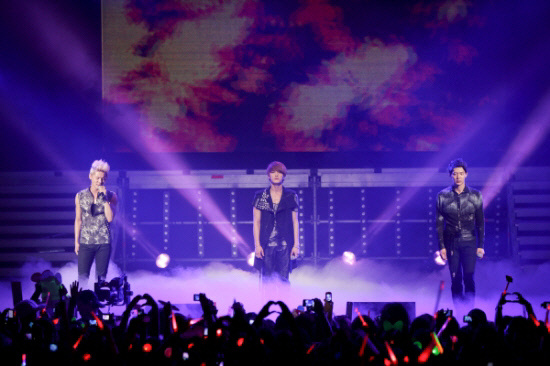 When will JYJ get back together again?
With the continuation of JYJ's individual activities, many are curious to see when they will get back together to perform as a group.
C-JeS Entertainment, the management company of JYJ, revealed on the 18th that, "Kim Jaejoong will be releasing a solo mini album next January that contains a variety of rock genre music." With Kim Junsu holding a solo concert from the 29th till the 31st of this month and Kim Jaejoong releasing a solo album, JYJ's group activities can't help but be pushed back to a later date.
With fans waiting for the group's next album release, C-JeS Entertainment stated, "JYJ will focus on individual activities in the first half of 2013, and will release a new album in the summer of next year."
After releasing his solo album in January, Kim Jaejoong plans to continue his career as an actor. Kim Junsu will be choosing from solo activities in a wide variety of genres, potentially including a new musical. After Park Yoochun's drama 'I Miss You' ends in January, he will be taking a break and choosing his next production.
As the group's legal dispute with SM Entertainment has ended, many are curious to see what kind of activities JYJ will be pursuing in 2013.
Source: [sports chosun]
Translated & Shared by: dongbangdata.net
Momma's Source: dongbangdata.net
Share This