[TRANS] 130115 Chinese Fans Choose Kim Junsu As The Most Popular Overseas Artiste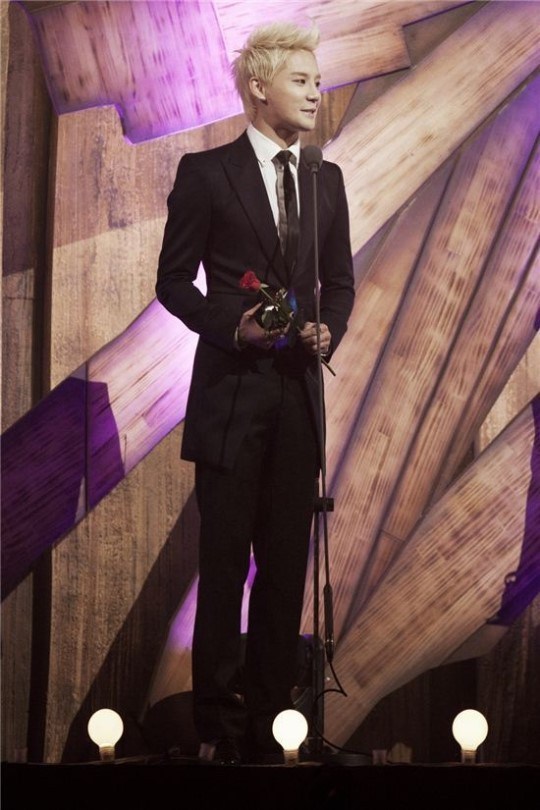 Kim Junsu has become a hot topic for being chosen as the most popular overseas artiste by China.
Kim Junsu received a total of 63.7% of the votes on Beijing TV (BTV)'s popular entertainment program 'Top Chinese Music' as the 'most popular overseas artiste', proving just how popular he is in China. He has proved himself to be Korea's top singer as he beat out Justin Bieber in second place and Madonna in eighth place.
The program, which aired on the 8th of January, stated that Kim Junsu's surprise Christmas season single 'Thank U For' helped him reach first place, but they also explained that it wasn't surprising considering his popularity till now. They also talked about 200,000 people logging in at the same time for Kim Junsu's Ballad&Musical concert and all 21,000 tickets selling out instantly, as well as the fact that Kim Junsu won the Best Male Lead Award at the 2012 Korea Musical Awards. Kim Junsu found success with his solo album, single, world tour and musical, and the program attributed this success to Kim Junsu's hard work and diligence.
Kim Junsu's popularity in China outdid itself in 2012. The music videos of his first solo album's title song 'Tarantallegra' and his single 'Uncommitted' topped the monthly charts of China's biggest music video site 'Song Tai chart'. Not only this, but when Kim Junsu flew to Shanghai for his concert in July, 2012, thousands of fans and over 20 media news outlets filled the airport, with over 30 cars following his every move. Over 500 fans who couldn't get tickets stood in front of the concert venue and cheered for the star, proving just how popular Kim Junsu is in China.
Meanwhile, Kim Junsu successfully completed his '2012 XIA Ballad&Musical Concert with Orchestra' amidst a flood of praise.
Source: [asiae]
Translated & Shared by: dongbangdata.net
Momma's Source: dongbangdata.net
Share This