[Interview] 130124  JYJ's Kim Jae Joong is Sad About JYJ's Inability to Appear on TV
Although its legal proceedings with SM Entertainment have come to a conclusion, JYJ is still unable to appear on TV as singers.
As such, JYJ member Kim Jae Joong recently came to voice his sorrow at being unable to perform on TV.
In a recent interview with enews, Kim Jae Joong said, "It′s not just our problem, but we′re really sorry."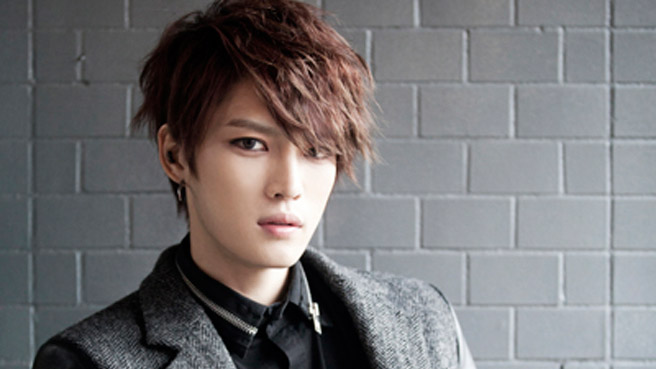 Kim Jae Joong, Park Yoo Chun and Kim Junsu, who were members of TVXQ (DBSK) at the time, demanded their contract with SM Entertainment be cancelled, filing a lawsuit against the agency in 2009. Their opinion was that their 13-year contract with SM was too long, and that the division of profits were set at the agency′s advantage.
As the court acknowledged that it "approves individual promotions," the members have continued to promote through dramas, albums and concert tours inside and outside Korea. The group, however, hasn′t been able to appear on music or variety shows. The three main channels defended their avoidance of the group with the assertion that its appearance could have an affect on the court decisions.
The long battle came to an end in December with an agreement between SM and JYJ, but the main channels are still treading carefully around the issue of the group′s televised appearances.
Kim Jae Joong said about the lack of televised promotions, "People around me tell me ′you′re doing great even without television′ or ask ′aren′t you doing okay without it?′ but that′s how it looks when you see things from JYJ′s point of view. Celebrities need to approach their fans through the media, but for us, it′s the fans who have been seeking us and our music."
He added, "Elementary school students these days don′t know us. Though they do know us, they know us as actors, so that′s saddening. We′ve spent almost four years this way, and we want to repay our fans who have been coming in to visit us."
In the meantime, Kim Jae Joong released his first solo mini album Mine on January 17. The title song has been received as a revival of traditional rock.
Photo credit: C-JeS Entertainment
Credit: enewsworld
Shared by: PrinceJJ
Momma's Source: Prince JJ+dbskalways.wordpress.com
Share This