[News] 130129 Kim Jaejoong: "Why I Chose Rock For My First Solo Album? Because I like it!"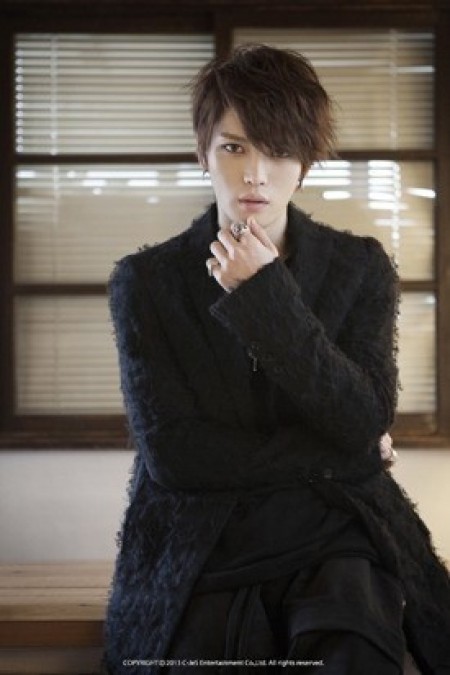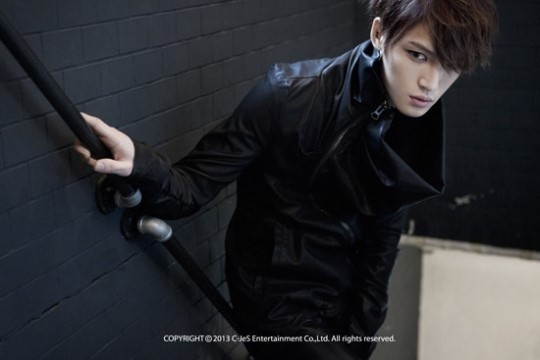 JYJ's Kim Jaejoong is a positive person. Instead of being afraid of changes and failures, he's filled with excitement for new challenges. His smile didn't fade throughout the interview.
At a cafe located in Apgujeong-dong, Seoul, he appeared with a 'Hello', bowing and greeting me. About the release of his first solo album, he said, 
"I feel so good because this is my first solo album. As it's my new attempt, I hope that people will listen to it with a tender mind."
Kim Jaejoong chose Rock for his first solo debut. The reason is simple. Rock music is what he always likes and is happy to sing.
"I chose it just because I like rock. Maybe I came to like it because I was so happy singing rock when I was little. 'I'm a rocker to the bone', I didn't make the album with that mind. However, I never thought that I'd receive songs from great seniors and work with them. I really feel honored."
"I didn't attempt a transformation to fit the existing rock to my style. Instead, I tried to digest authentic rock as the way it is. I think it was time for me to learn how to express emotions and vocalization when singing rock."
In order to make his first solo album that contains rock genre which he had been pursuing, Kim Jaejoong worked on the album in collaboration with Kim Bada, Sinawi's vocal.
Kim Jaejoong's choice was excellent. Husky yet gentle vocals of Kim Jaejoong in harmony with an intense rock sound in One Kiss made the song top real-time charts of Bugs, Cyworld Music shortly after released. Not only that, it also swept #1 in iTunes music charts of 9 countries such as Japan, Singapore, Taiwan, Thailand, Vietnam, etc., showing off the power of 'Rocker' Kim Jaejoong.
"It was really hard to record 'One Kiss'. It's way different from usual singing methods. Especially the treble, I had to learn the vocalization on stage. I felt like I was learning deugeum (T/N: vocal techniques in Pansori, a genre of Korean traditional music. Deugeum literally means "to acquire the vocal sound", and refers to the intensive training that singers have to go through to attain the perfect stage of the superior, advanced quality of vocalization techniques) Haha. It was like I came back to my rookie times."
"He (Kim Bada) respects me and thoroughly taught me about rock music. I think he tried to find a more suitable way to express rock for me. It's not that rock music colors me but rock music and I become one. He taught me that feeling."
In the meantime, Kim Jaejoong has participated in JYJ's albums and Kim Junsu's album as lyricist and composer. He wrote lyrics for this whole album 'I', which has proven once again his competence as a singer-songwriter.
Toward the praise of the reporters that 'the lyrics are really good' Kim Jaejoong burst into a hearty laughter. "I also think that I did write well indeed. I usually write lyrics very fast. I would take long to imagine and write but if I just barely write down, I can finish it real soon. I usually trace back in memory to write lyrics. In case of drama OST or such, because there is defined writing material or synopsis, I finish the lyrics more quickly."
Rather than care about the ranking of the album, Kim Jaejoong is more curious about the reaction and evaluation relating to his album. "If I go to the fansites, I often read the post where they write about my music. The most memorable was a post from an Indie band active in Hongdae, saying 'We hope that more singers would attempt rock music'. When a pop singer sings rock, I think rather than being hostile, they hope that rock music will be popularized through more attempts."
Kim Jaejoong's first solo album. At first glance, it might be viewed as another challenge to test his competence. However, if you look more deeply into Kim Jaejoong, you can easily surmise that 'I' is an album of the fans, by the fans and for the fans.
"I think, in the meantime, because I was focusing on drama and movie, they couldn't hear my music. Although there are people who like JYJ, there are also people who like the vocals of each member. The biggest reason of releasing this album was that I didn't want to let those people wait longer."
"I don't have exact plans yet but if I have a chance, I also want to greet overseas fans. There is not many songs in the album but I want to meet the fans and let them hear my songs directly."
Source: Nate
Translated by: Hannah @ PrinceJJ
Momma's Source: sharingyoochun.net
Share This.