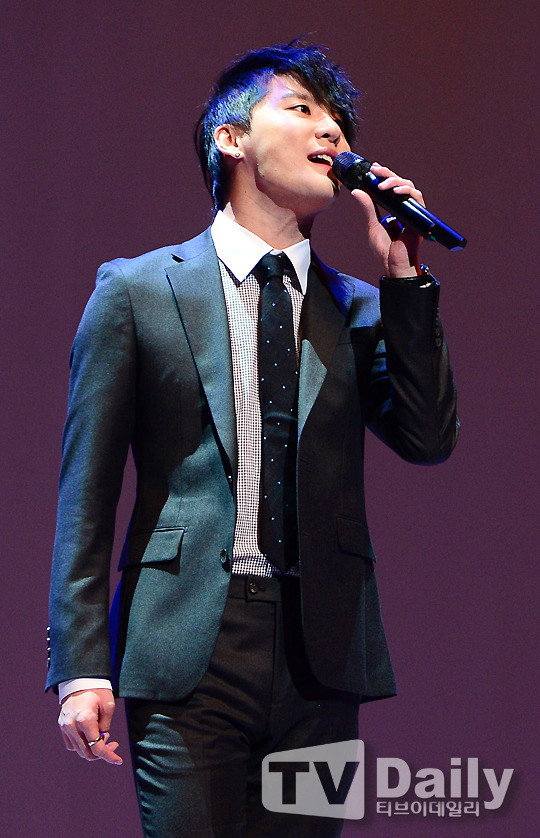 Kim Junsu revealed his thoughts about getting the chance to sing the late Kim Kwang Seok's unreleased songs.
During the production showcase of the musical 'December: The Song that Hasn't Ended', which was held on the 31st at the Sejong Culture Centre, was attended by Park Gun Hyung, Kim Junsu, Oh So Yeon, Kim Yae Won and Kim Seul Gi.
On this day, Kim Junsu stated, "It may be because I listening to a lot of his songs when I was little, but I wanted to be the first to hear Kim Kwang Seok's unreleased songs," and "So when I turned on the song, it was like opening the doors to take out a treasure. Two songs in, I found myself thinking that I would regret it so much if I let this opportunity go."
Kim Junsu also added, "Not only that, but I really like the song 'December'. The title of the musical happened to be 'December' as well, so I thought that Director Jang Jin named it so because he also liked the song 'December' the most, but that wasn't the case," and "He had already decided on the title when he found out that there was a song called 'December'. He said it must be fate. I really like that song, so I'm excited for this production."
The musical 'December' has been created to commemorate the 50th anniversary of the late Kim Kwang Seok's birth, and will feature 18 of his songs, four compositions and two songs that have never been heard before, for a total of 24 songs.
Park Gun Hyun and Kim Junsu will take on the leading role of Ji Wook, and Oh So Yeon and Kim Yae Won have been chosen to play the role of Lee Yeon, Ji Wook's first love. Park Ho San, Lee Chang Yon and Lee Choong Joo have been chosen to play Hoon, Ji Wook's friend, while Song Young Chang and Jo Won Hee will play his father and Hong Yoon Hui will play his mother. Lim Gi Hong and Kim Dae Jong will play Sung Tae, while Kim Seul Gi and Jo Kyung Joo will play Yeo-il, the girl who is in love with Ji Wook.
Jang Jin has stepped up to direct the production and 'December' will be performed from the 16th of December till the 29th of January.
Source: [tvdaily]
JYJ Fantalk Source: dongbangdata.net
Share This