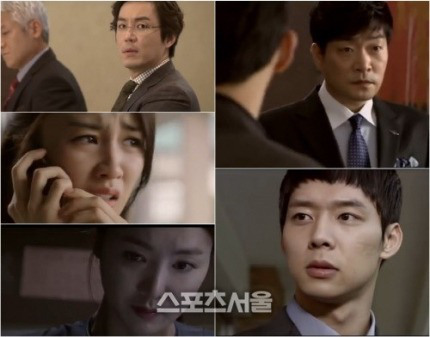 A fanmade teaser for SBS' new Wednesday-Thursday drama 'Three Days' was recently uploaded.
As the drama scheduled to air after 'You, Who Came From The Stars' on the 26th of February, 'Three Days' is a mystery suspense and melodrama that depicts the story of a bodyguard doing his best to find the president, who mysteriously disappears with three gunshots fired. With a fanmade poster recently released, a teaser has also been created.
A 1 minute and 16 second-long fanmade teaser video was recently uploaded on YouTube (http://youtu.be/bV1G-dbLkLU), and has been met with an explosive response from fans.
Scenes from 'I Miss You' were used for Park Yoochun (Blue House bodyguard Han Tae Kyung), scenes from 'Golden Empire' were used for Sohn Hyun Joo (President Lee Dong Hwee), scenes of 'Two Weeks' were used for Park Ha Sun (Policewoman Yoon Bo Won) and scenes from 'Who Are You' were used for Soh Yi Hyeon (Blue House bodyguard Lee Cha Young).
Scenes from 'The King Two Hearts' and 'Heirs' were used for Yoon Jae Moon and Choi Won Young respectively (Blue House chief secretary Shin Kyu Jin and Jaeshin Group's Kim Do Jin), while scenes from 'Good Morning President' were used to make the video even more realistic.
With an introduction of both the director and screenwriter, as well as subtitles that said, 'The President goes to his townhouse for a vacation', 'He disappears with three shots fired', the teaser video looked real enough to receive the stamp of approval from fans.
The video has gathered 18,000 videos till today, and is quickly spreading. Netizens left positive comments like, "I can't wait for this drama."
SBS stated, "'Three Days' is probably the only drama that has fanmade posters and teaser videos created so early," and "We would like to sincerely thank the netizens who created these, and we hope that their efforts help spread interest in the drama.
Meanwhile, 'Three Days' will bring together screenwriter Kim Eun Hee and director Shin Kyung Soo, and air every Wednesday and Thursday at 10pm from the 26th of February.
Source: [sportsseoul]
Translated & Shared by: dongbangdata.net
JYJ Fantalk Source: dongbangdata.net
Share This