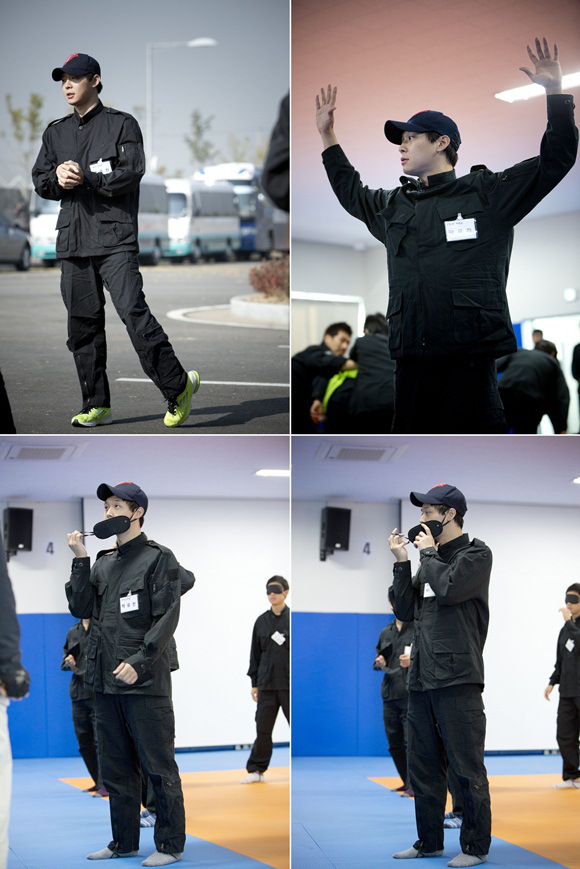 Photos of Park Yoochun training for his role as a bodyguard in his upcoming drama have been released.
On the 23rd, SBS' new Wednesday-Thursday drama 'Three Days' released photos of Park Yoochun training for his role as a bodyguard.
Playing the role of 'Han Tae Kyung', a charismatic bodyguard who lets nothing pass by him, Park Yoochun is busy training for his role.
A representative of the drama's production company stated, "We are so grateful that 'Three Days', a traditional action genre drama, is garnering so much attention when most popular dramas these days have multiple genres."
They continued to state, "Bringing in Park Yoochun to play the leading role has put the drama in the spotlight of the entire Asian continent, and this pressures us to work even harder to create a better drama. However, we believe in screenwriter Kim Eun Hui and the actors are all working hard and doing their best."
'Three Days' will begin airing after 'You, Who Came From The Stars' in February and will feature a star-studded cast that includes Park Yoochun, Sohn Hyun Joo, Park Ha Sun, Soh Yi Hyun, Yoon Jae Moon, Choi Won Young and Jang Hyun Sung.
Source: [fnnews]
Translated & Shared by: dongbangdata.net
JYJ Fantalk Source: dongbangdata.net
Share This