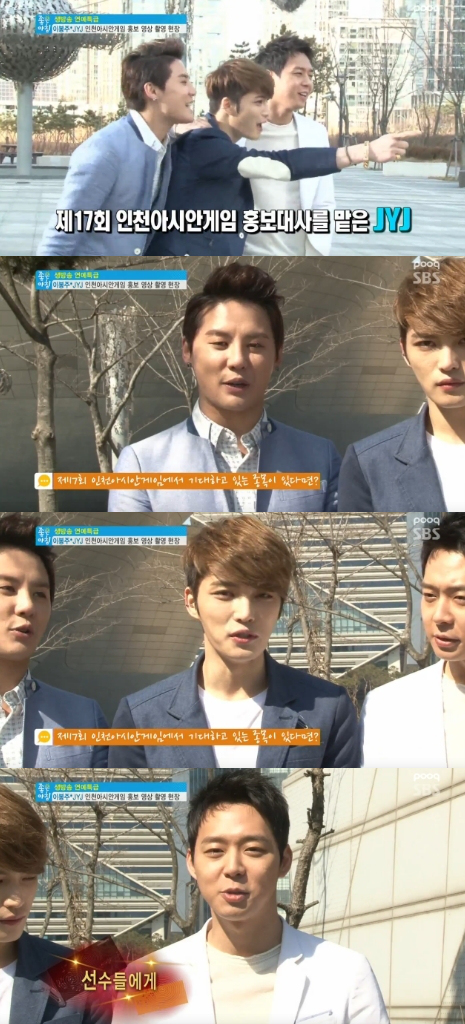 Group JYJ (Jaejoong, Yoochun, Junsu) have stepped up as the honorary ambassadors of the Incheon Asian Games.
The episode of SBS' 'Good Morning' that aired on the 10th included a segment that followed JYJ as they shot an advertisement for the Incheon Asian Games.
On this day, the members of JYJ drew the attention of everyone around them with their bubbly attitudes and enthusiasm.
In an interview with the staff, Junsu was asked, "Which sports category are you most excited for?" to which he replied, "I'm most excited about soccer because I love playing soccer."
Jaejoong showed his support for Sohn Yeon Jae when he added, "I worked with Sohn Yeon Jae on her gala show once, and I hope she does really well in this year's competitions."
Meanwhile, the 17th Incheon Asian Games will be held from the 19th of September till the 4th of October, bringing together athletes from 45 Asian countries to compete against each other.
Source: [star mt]
Translated & Shared by: dongbangdata.net
JYJ Fantalk Source: dongbangdata.net
Share This