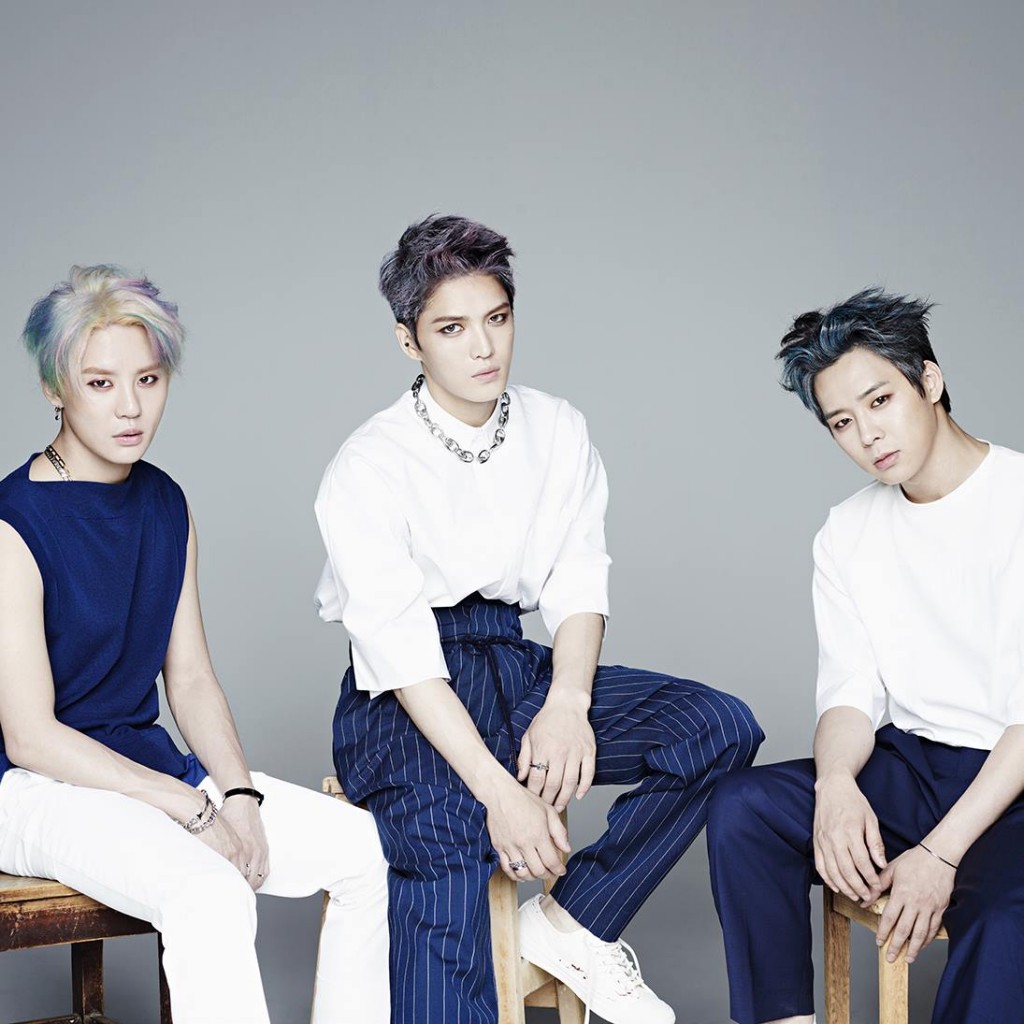 Hally idol group JYJ will make a comeback with a concert tour ahead of releasing a new single album.
The group will hold "JYJ Japan Dome Tour" in major Japanese cities in Nov.-Dec., the agency said.
This is their third concert in Japan following "Thanksgiving Live in Dome" in 2010 and "The Return of the JYJ" in 2013.
Under the theme of "Ichigo Ichie," which means "the only encounter in lifetime," the concert tour will show fancier performances than before. The members will also reveal new charms as artists.
Credit: KPOP Herald
[NEWS] JYJ Gearing Up for Japan Dome Tour Beginning in November, Preparing Japanese Single Album Release
It has been announced that JYJ is currently making preparations to kick off their comeback in Japan with a brand new concert tour.
On October 17, C-JeS Entertainment shared, "This coming November and December, JYJ will be greeting their fans in Japan with the 2014 'JYJ Japan Dome Tour – Ichigo Ichie,' which will open in Tokyo, Osaka, and other major cities. They are also preparing the release of a new Japanese single album."
Through this 'Ichigo Ichie'—or "once-in-a-lifetime meeting"—tour, the members are planning to carry out live stages with impressive performances, as well as show off their more mature and improved abilities and individual charms as artists.
This announcement is gaining even more interest especially because of the news that JYJ is gearing up to release their very first Japanese single album.
Following the 2010 'Thanksgiving Live in Dome' and the 2013 'The Return of The JYJ' dome concerts, this upcoming tour will be the group's third time. This particular tour is meaningful to the members, as it will mark their official comeback in Japan, making it known that they will begin active promotions in the country.
The C-JeS Entertainment rep also revealed that fans in Japan continuously requested a dome tour as soon as the news of JYJ's Asia tour was announced.
Meanwhile, JYJ is earning much attention from Japanese fans and local media ever since the reports of the tour and single album, and the members are busy getting ready to kick off another dome tour.
Credit: Soompi
JYJ Fantalk Source: JYJ3
Share This