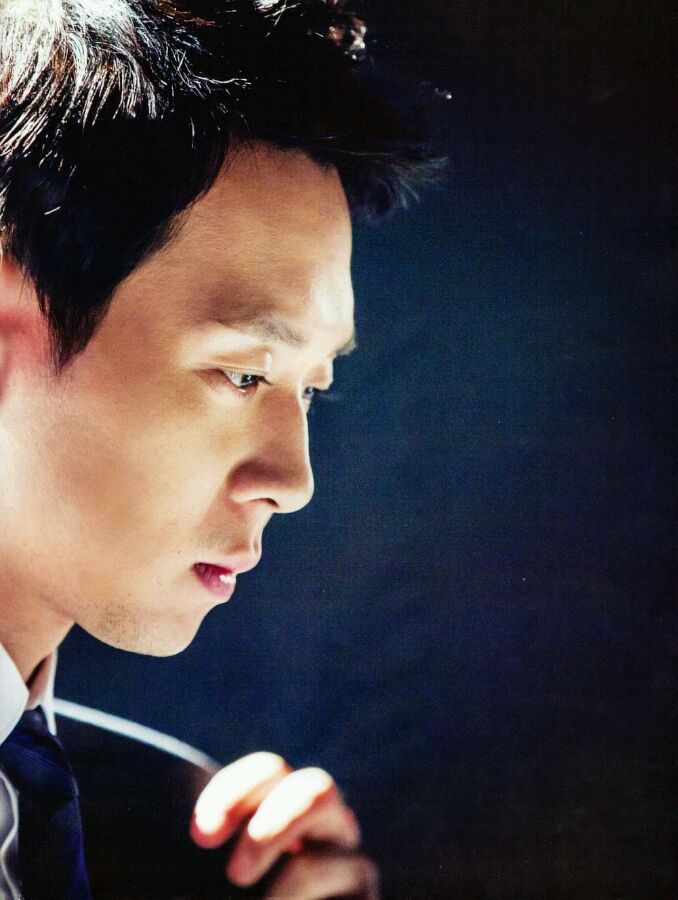 JYJ's Park Yoo Chun was recently featured in the latest issue of fashion magazine 'Singles', where he was photographed at the film set of his current drama 'Three Days', while also revealing his thoughts about filming in the accompanying interview.
On the day of the shoot, Park Yoo Chun was seen constantly in dialogue with director Shin Kyung Soo in front of the monitor, as they reviewed footage that had just been filmed. Shin Kyung Soo praised Park Yoo Chun as an actor who was intelligent, meticulous, adaptable, and creative.
The filming staff also praised Park Yoo Chun for being a honest actor. In the accompanying interview, Park Yoo Chun admitted, "It is really great. I get along well with the staff, and I had a great time filming the drama. It is really cold during filming, and there are many action scenes, so it isn't really easy for me. But after going through all that, I find myself changing. I always try my very best to be courteous in the past. But I have become more at ease now, and can talk and joke with the staff without any inhibitions."
The reason for Park Yoo Chun's transformation, can be attributed to the 4 months that he spent with the filming staff for the filming of his movie 'Sea Fog'. He said with a smile, "It felt really awkward to have to adhere strictly to all the courtesy and politeness during the filming of the movie. So I felt that I should treat everything as natural as possible instead, instead of forcing the issue. I had meals and drinks with the filming staff in the 4 months of filming, and understood a lot of things."
Park Yoo Chun's full photo shoot and interview can be found in the April issue of 'Singles' which will be out on March 20th, as well as the magazine's official website.
Credit: KpopFighting
Shared by: JYJ3
JYJFantalk Source: JYJ3
Share This