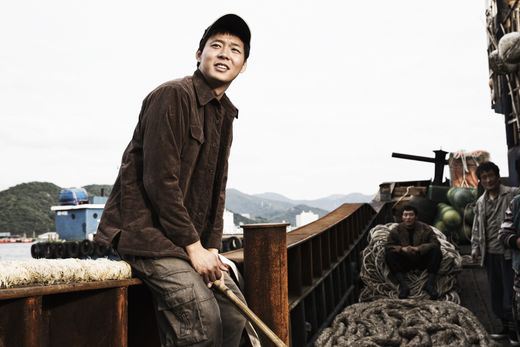 Park Yoochun will be making his screen debut through the movie 'Sea Fog'.
'Sea Fog' is the story of six sailors who come across a boat of stowaways on the high seas, spiralling them into a situation they could have never imagined. Park Yoochun plays the role of Dong Shik, the youngest crew member of the ship who falls in love with Hong Mae.
Kicking off his acting career in the drama 'SungKyunKwan Scandal', Park Yoochun has taken on a variety of roles in 'Miss Ripley', 'Rooftop Prince', 'Miss You' and 'Three Days', and has been recognized as a talented actor. His chemistry with Kim Yoon Seok in 'Sea Fog' is one of the most-awaited partnerships of the year.
Park Yoochun stated, "The other actors were completely focused on researching their characters, even when they weren't filming anything. Their gazes were intense at every moment. During the entire filming process, I saw them as the crew of the ship, not as actors." Director Shim Sung Bo expressed his satisfaction with the actor as he stated, "Once I met Park Yoochun, I knew that no other actor could measure up."
Bong Junho said, "I'm very happy about the fact that the movie industry has gained such an amazing actor," while Kim Yoon Seok said, "Though we've never met before, we got along like a duck to water, and now, he feels like family."
The suspenseful and intense movie 'Sea Fog' is set to be released on the 13th of August.
Source: [eto]
Translated & Shared by: dongbangdata.net
JYJ Fantalk Source: sharingyoochun.net
Share This