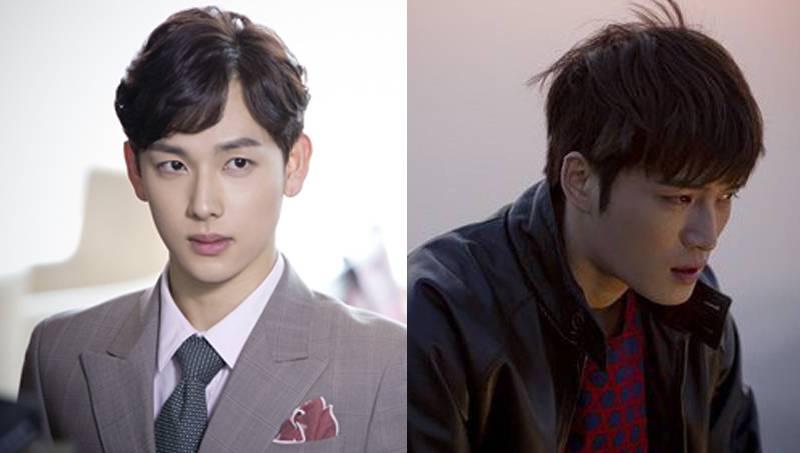 The press conference for MBC's 'Triangle' took place on April 30 at the Imperial Palace Hotel in Seoul.  At the event, Siwan revealed his first impressions of co-star Jaejoong, who plays his older brother in the series.
Siwan said, "I first met Jaejoong during our casino practice.  I was really fascinated at the time."  Jaejoong added, "I was very fascinated, too.  He was someone I saw on TV, so I was very intrigued.  I was very fascinated with Baek Jin Hee, too.  I thought to myself that they were all very handsome and pretty."
Siwan continued, "After meeting Jaejoong for the first time, we went out to eat and he ate mackerel for dinner.  I found that very awkward and different.  For some reason, I did not feel like Jaejoong would eat and even if he did, he would enjoy something like hamburgers or pizza.  It was really interesting.  I had an almost mystical fantasy regarding his image.  However, when I saw him eating mackerel, he seemed very much like a normal person and I liked it."
Watch over their chemistry as their brotherly relations unfold starting on May 5!
credit: allkpop
JYJ Fantalk Source: sharingyoochun.net
Share This