[Translation] 110608 U-KISS "To Continue The Legacy Of TVXQ"
U-KISS will reenact the legacy of TVXQ in Japan.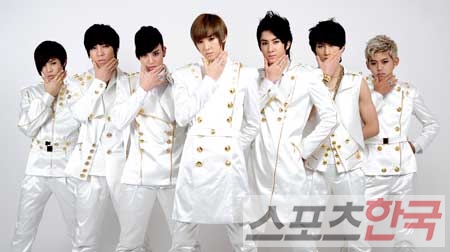 Recently, U-KISS announced that they would be entering the Japanese market with Avex. Avex gave U-KISS's potential high praise and gave Watanabe-san, who used to be in charge of TVXQ, full reigns to U-KISS' Japanese activities. Avex also appointed all staff members who helped TVXQ reach the top spot in Japan to help U-KISS as well.
U-KISS' agency NH Media stated, "Avex has confidence in U-KISS. They have discovered potential that comes close to that of TVXQ. We have confirmed their plans to provide the best and most active support possible."
The support from Avex is fuelling U-KISS' Japanese activities. Their first album, which is to be released on August 24th, includes the title song <0330> of their Japanese license album . They plan to have a major debut single release in December and hold a nation-wide tour early next year. They plan on maintaining a packed schedule as they fly back and forth Korea and Japan.
Source: [hankooki]
Translated & Shared by: dongbangdata.net
Momma's Source: sharingyoochun.net
Share this: