Editors Note: Kim Junsu's Cameo Appearance in "Scent of A Woman"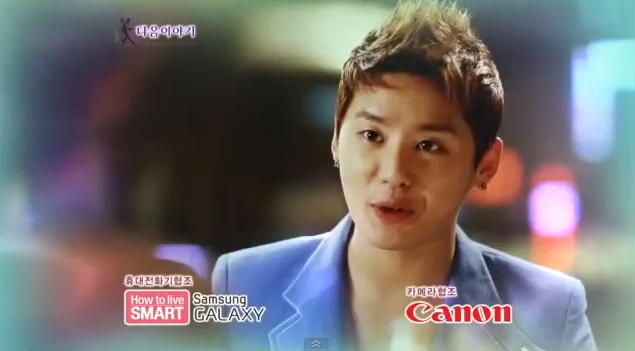 First of all, it would have been nice to hear "I Can Soar" in its entirety". I sincerely love this song. "Intoxication" is not my bent and I have never said anything different. Junsu has many facets to his personality and sometimes he can surprise you, or at least me. 😉
The joy that I got from watching June's cameo appearance in "Scent of A Woman" was that ability he has to laugh at himself. His rapport with the audience was fun to watch, especially because you know that this is in fact a reality for him. While on the dinner date–the inferences as to what made Lee Yoon Jae love him were facetiously, wittingly, but adorably said. Junsu could sense her pain and sang a love song to try to ease it if he could.
Kim Junsu is a brilliant actor because of his musical talent, energy, and improvisational ability. He thinks on his feet and ingenious words come out spontaneously. Combining his singing with acting is a natural talent. Junsu could sing the fly out of the old woman. "You Are So Beautiful" brings tears to my eyes.
Less anyone assume that I am saying that Junsu did not put his all into this appearance, oh contrare'. Kim Junsu is a sincere, hard worker at anything he does. He takes pride in his endeavors, and this was a refreshing addition to this deeply moving drama. My love goes out to you, sweetheart. I promise to watch this again.
Credit: Momma Cha @jyjfantalk.com