[Trans] 120102  JYJ's Kim Jaejoong and Park Yoochun Have JYJ's Kim Jaejoong and Park Yoochun have been awarded Newcomer Awards.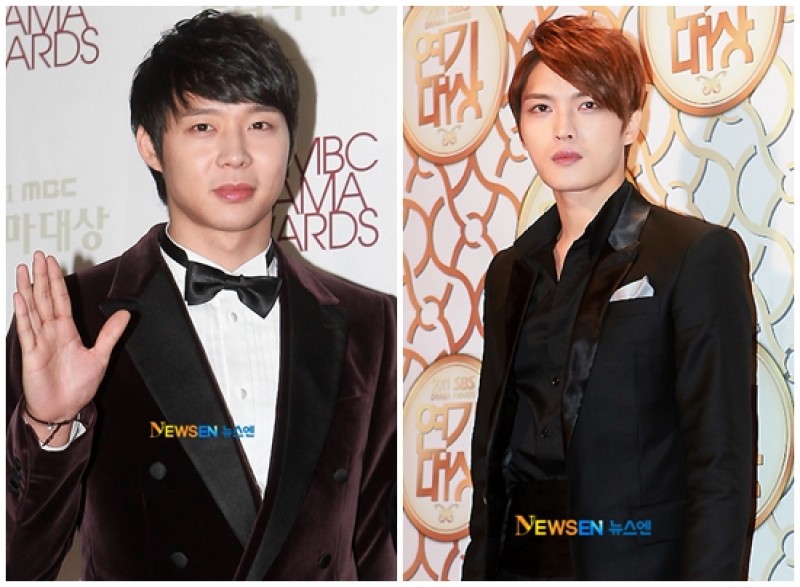 In the SBS Drama Awards held at the SBS Open Hall on 31 December, Kim Jaejoong received the 'New Star Award'. He had made his debut as an actor through his role as Director Cha Mu Won in the drama "Protect The Boss".
Kim Jaejoong delivered his acceptance speech saying, "I did not expect to win the award, so to actually be able to win makes me really happy. I'd like to give my thanks to the JYJ members, who would probably be the most happy."
Previously, on the MBS Drama Awards held on the 30th, Park Yoochun received the Best Newcomer Award. Park Yoochun took on the role of Song Yoo Hyun in MBC's "Miss Ripley", a man with a sad fate, who sincerely loved Jang Mi Ri but ended up in a crisis because of her lies. Park Yoochun also won the Best Newcomer Award at the KBS Drama Awards in 2010 for the drama "Sungkyungkwan Scandal".
Park Yoochun delivered his acceptance speech on the 30th saying, "Thank you. I know how much a Best Newcomer Award means to a newcomer. It is an important award. It is an especially meaningful and important award for me. Being given this award in the midst of challenging circumstances, I am very thankful. I will work even harder."
Source : [BaiduTVXQ + Newsen via Nate]
Translated & Shared by: dongbangdata.net
Momma's Source: dongbangdata.net
Share This