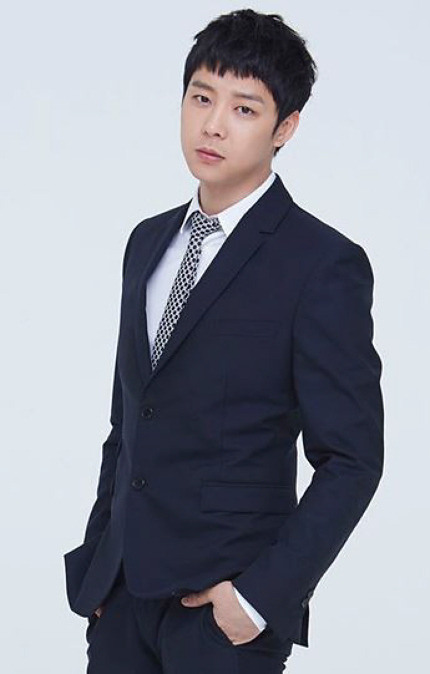 2014 is upon us. Sports Hankook has created a list of stars who will shine in the entertainment industry this year, the year of the wooden horse. They may be rookies or veterans. We have given them the name of 'New Risers', stars who will rise to success in the New Year of 2014.
#Park Yoochun is set to captivate the movie industry and the drama industry at the same time
[SWOT Keyword]
S(trength) – Solid acting, success in previous productions, trustworthy seniors
W(eakness) – Stamina, schedule
O(pportunity) – Two-pronged approach, 'You, Who Came From The Stars'
T(hreat) – Joo Sang Wook, Lee Min Jung, Kim Hyun Joong
Kicking off with Micky Yoochun. But these days, people are more familiar with the name 'Park Yoochun'. The title of 'actor' sounds less awkward on him than the title of 'member of JYJ'.
He was a leading role from the start. Making his debut with 'SungKyunKwan Scandal' in 2010, he has appeared on 'Miss Ripley', 'Rooftop Prince' and 'I Miss You'. He has encountered a variety of genres, like comedy, history and thrillers. He never suffered from any 'acting controversies', something that has followed every idol who has transformed into an actor. It would not be wrong to say that Park Yoochun is the most successful idol-turned-actor in the industry.
His solid acting and the success of his previous productions has landed him a major role. He has been chosen as the leading role of SBS' new Wednesday-Thursday miniseries 'Three Days', which is kicking off with a 10 billion Won investment. As the creation of screenwriter Kim Eun Hui, who has worked with successful actors like Park Shin Yang and So Ji Seob in 'Sign' and 'Ghost', the drama is a great choice for Park Yoochun.
'Three Days' is already set to become a success. Though there are still two months left till the drama begins airing, Kim Eun Hui has already written more than half of the entire script. The drama is set to be of a high quality as she won't be scrambling to finish off her script. 'You, Who Came From The Stars', the preceding drama of 'Three Days', already has a viewership of 25%. If they current trend continues, 'Three Days' has a high possibility of beginning with a 30% viewership.
2014 is set to be a great year for Park Yoochun as an actor because he will also be making his big-screen debut through Director Bong Joon Ho's movie 'Sea Fog'. If Park Yoochun is able to succeed in his two-pronged approach, he will solidify an unparalleled position in both industries.
A representative of the entertainment industry stated, "Kim Soo Hyun and Song Joong Ki have both made their mark as top stars by appearing in both movies and dramas. Park Yoochun is still considered more of a 'star' than an 'actor', but if 'Three Days' and 'Sea Fog' succeed, he will establish himself as the most influential Hallyu star and actor of the industry."
The weight on Park Yoochun's shoulders is slightly lighter because of the experienced veterans at his side. In 'Sea Fog', he will be working alongside stars like Kim Yoon Seok, Moon Sung Geun and Kim Sang Ho. In 'Three Days', he will be working with Sohn Hyun Joo, Yoon Jae Moon, Jang Hyun Sung, Choi Won Young, Park Ha Sun and So Yi Hyun.
The representative also added, "In both movies and dramas, the ensemble is extremely important. This is a great opportunity for Park Yoochun as he will be working with the most well-known and talented actors of the industry."
However, there are rising powers Park Yoochun must be wary of. 'Three Days' will be going head to head with KBS 2TV's 'Emotional Generation', which will feature Kim Hyun Joong, and MBC's 'Cute Returning Single', which will feature Joo Sang Wook and Lee Min Jung. Analyzing the cast, the power of the screenwriters and the statistics of the previous Wednesday-Thursday dramas, 'Three Days' has the upper hand. However, this does not mean they can be relaxed about it. The tables can turn at any moment, and Park Yoochun must be on high alert.
It is imperative that Park Yoochun takes care of his stamina and schedule in order to succeed this year. He must begin filming for 'Three Days' as soon as he finishes filming for 'Sea Fog'. He must make sure his schedule is well-balanced in order for him to be in the best condition possible. Both productions have many outside filming sessions, which means that it is important for Park Yoochun to take care of his health.
Source: [sports hankook]
Translated & Shared by: dongbangdata.net
JYJ Fantalk Source: sharingyoochun.net
Share This