[TRANS] 120503 Kim Junsu Helps Out Park Yoochun In 'Rooftop Prince'.. Will Pre-Release 'I Don't Like Love'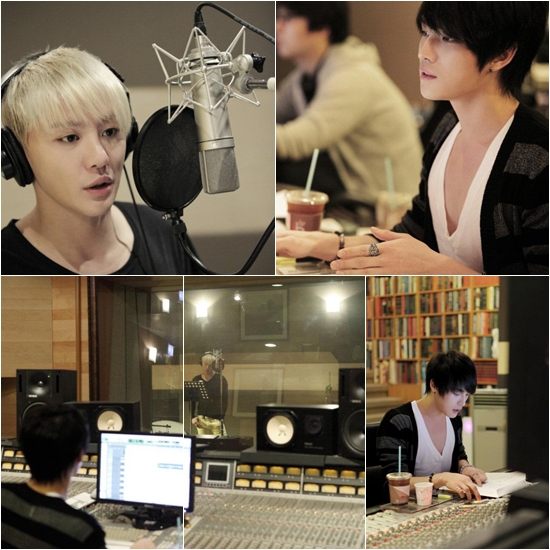 JYJ-member Kim Junsu has stepped up to help out Park Yoochun in 'Rooftop Prince'.
On the 3rd, SBS stated, "A ballad from Kim Junsu's album, which will be released on the 15th, will be pre-released through the drama 'Rooftop Prince'. This song, which will be released before the album, is a song by Composer Jeon Hae Sung, who also wrote the 'Secret Garden' OST 'That Woman'.
Kim Junsu's latest drama OST 'You are so Beautiful' in the SBS drama 'Scent of a Woman' became a major hit, and he has been receiving positive reviews for representing the emotional and romantic drama perfectly.
 Also, Composer Jeon Hae Sung's 'That Woman' was chosen as the Best OST of the Year last year at the 'Asia Drama Awards', and her and Kim Junsu's duet has been receiving much attention.
Kim Junsu's 'I Don't Like Love' is a standard slow, ethnic ballad and after the recording was done, Jeon Hae Sung highly praised Kim Junsu as she said, "As expected, Kim Junsu showed off skills befitting the nation's best vocalist," and his voice is expected to get the viewers more involved in the emotional love of Park Ha and Lee Gak.
Source: [TV Daily]
Translated & Shared by: dongbangdata.net
Momma's Source: dongbangdata.net
Share This