[TRANS] 120604 Park Yoochun, Success In Drama Causes His "Net Worth" To Soar… Even The Advertising Industry Has Caught The "Yoochun Fever"?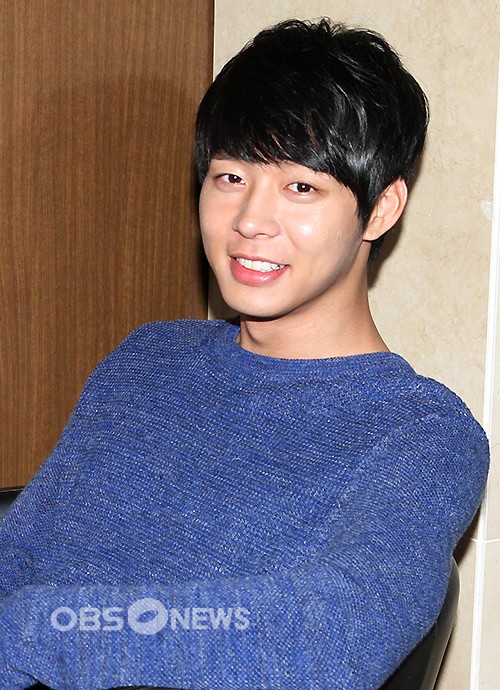 Park Yoochun, who solidified his position as an actor through the SBS Wednesday-Thursday drama "Rooftop Prince", has been attracting attention in the CF market for being the new "blue chip" of the advertising industry.
Recently, male models Lee Seung Gi and Kim Soo Hyun, and female models Kim Yuna and Jeon Ji Hyun have been receiving much attention, but Park Yoochun is a fast-rising, powerful darkhorse.
Park Yoochun is currently active mainly as the CF model for Dongsuh Food's ice tea TiO, Ottogi's Gismyun, Nintendo and Black Smith, among others. Including the headache medication advertisement filmed together with the other JYJ members, Park Yoochun can often be seen in television commercials.
The reason why Park Yoochun is appearing in this many advertisements is because of the outstanding advertising effectiveness (he brings).
For instance, with Gismyun, sales broke 20,000,000 (packets) in 80 days, and following the Korean wave, the "Park Yoochun Effect" was also evident overseas. Gismyun, which was exported to Japan, New Zealand, China, Russia, Southeast Asia and other regions, ranked 3rd in sales in the food section of Japan's Gmarket, causing Ottogi's representatives to say, "Aside from instant noodle lovers, Park Yoochun fans locally and overseas have also shown their interest (in the product)."
The advertisement which can be seen most often recently is TiO ice tea. TiO is a latecomer compared to brands such as Nestea and Lipton, but since Park Yoochun became the CF model, there as been a record increase in sales.
Thus, Park Yoochun's value in the advertising industry has long been recognised, and by winning over women's hearts with the drama "Rooftop Prince" this time, it has brought his "net worth" up another level. In particular, advertisers feel that Park Yoochun's gentle and warm image, is one of the main factors which makes him a reliable spokesperson in the eyes of the consumers, and are all presently keen to "capture Park Yoochun".
An advertising agency representative stated, "Park Yoochun has formed a polite and dandy image with the viewers through his drama productions in this period of time. In addition, his good looks and friendly disposition are appealing to the advertisers." He also went into detail by saying, "He has an active fanbase, which directly affects the increase in sales of products, so the love which advertisers have for Park Yoochun is likely to continue."
A representative of Park Yoochun's management agency, C-Jes Entertainment stated, "Every time a production ends, the invitations for Park Yoochun to participate in a new CF are numerous. He devotes himself greatly to (taking on) each role in each production, and is hence able to show the viewers a new image each time."
He then went on to say, "Also, because Park Yoochun seems very warm, it is much easier for the viewers to relate to him, and hence the (advertising) effectiveness is more outstanding than other spokespersons. In particular, 'love calls' for Park Yoochun have been coming from all industries, regardless of the type of product, or the age group or gender of the target audience.
Meanwhile, Park Yoochun is taking a break, while deliberating between movies, dramas, plays, and other fproductions. He will make a decision within this month, and is expected to appear before audiences before the end of this year.
Translated & Shared by : dongbangdata.net
Momma's Source: dongbangdata.net
Share This