[News] 120727 Protect the Boss, starring JYJ's Jae Joong, is Currently Popular in Japan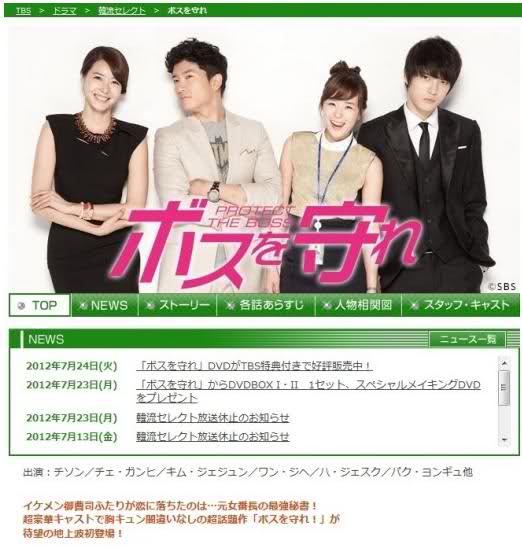 SBS TV's Protect the Boss,which stars JYJ's Jae Joong, is currently very popular in Japan.
Protect the Boss, which aired in Korea last summer, is currently airing on TBS, the biggest private TV channel in Japan. The series attracted a lot of attention when it was once introduced on KNTV and DATV, paid satellite channels in Japan.
A special DVD of the series, which will be released on November 28, also topped the DVD chart of the HMV Chart, the Amazon Chart, and the Rakuten Chart in Japan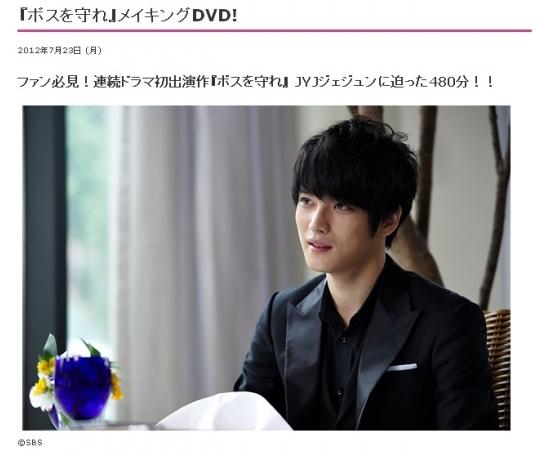 The reason for the DVD's high popularity is Jae Joong's Korean narration in the DVD. Jae Joong explains how important scenes were shot, tells behind-the-scenes stories about the shooting of the series, and introduces special scenes of himself singing and acting for about 180 to 240 minutes.
People responded: "Jae Joong's really popular in Japan." "I'm curious about Jae Joong's special DVD. I want to have it!" "I wish the DVD gets released in Korea, too! I envy Japanese fans." "I should reserve the DVD immediately. I wish it sells a lot."
source: TV Report
credit: en.korea
Momma's Source: sharingyoochun
Share This