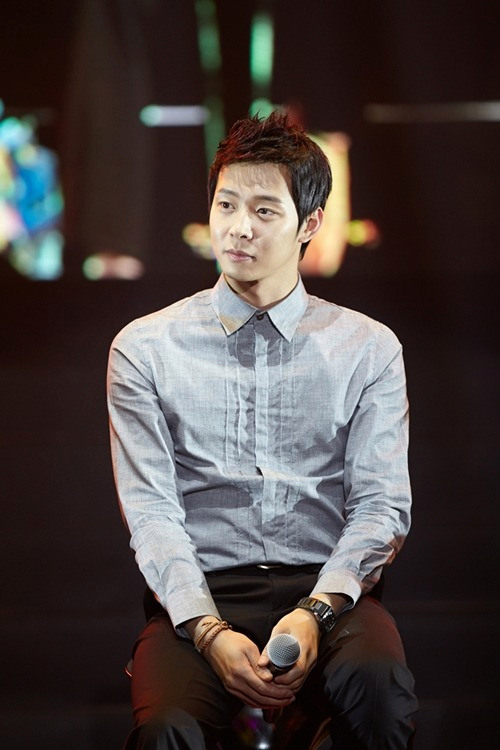 Park Yoochun has received an award at the 'Hallyu 10th Anniversary Awards'.
C-JeS Entertainment stated, "Park Yoochun came in second place for the Best Actor Award at the 'Hallyu 10th Anniversary Awards' that was held on the 19th of October. His production 'Rooftop Prince' also came in at second place for the Best Drama," and "Though he has not engaged in any activities in Japan recently, he is still extremely popular."
'Rooftop Prince' was first aired on KNTV last July and was scheduled to air once more on TBS this June. With its DVD and Blu-ray released in April, a 'Rooftop Prince' cafe was opened in Shibuya that sold food that Park Yoochun enjoyed in the drama, proving just how popular the production was in Japan. The 'Rooftop Prince' DVD box set topped the K-drama bestsellers list on Amazon Japan for four straight weeks.
A representative of the DVD distribution agency stated, "The star who received the most votes was Park Yoochun. 'Rooftop Prince' has been the hottest K-drama in all of Japan. Representatives of the industry will not hesitate to choose Park Yoochun as the most influential Hallyu star in Japan," and "This is also the reason why 'Sea Fog' gained so much attention at the Busan International Film Festival, because Park Yoochun will be starring in the movie."
Meanwhile, Park Yoochun began filming for 'Sea Fog' with a great cast that includes Kim Yoon Seok and Moon Sung Geun.
Source: [newsen]
Translated & Shared by: dongbangdata.net
JYJ Fantalk Source: dongbangdata.net
Share This