[TRANS] 120808 Kim Jaejoong, "It's Better To Get Scolded" – Interview (1)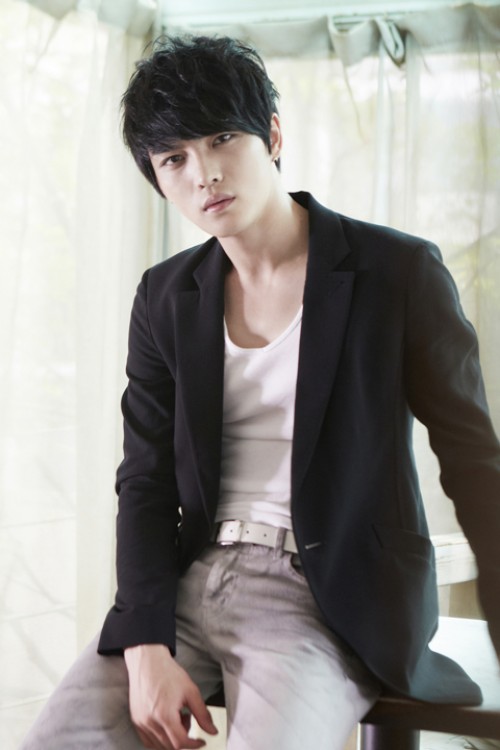 This interview is split into 3 parts : the first portion will be about Kim Jaejoong's acting, then the story of JYJ and Kim Jaejoong, and finally a honest confession of what it is like to be Kim Jaejoong.
The day which we met Kim Jaejoong was really warm, and we would start sweating after walking a few steps. Kim Jaejoong, who has completed the filming of Dr Jin has given up his topknot, and put on a sleeveless top, once again becoming a 26 year old youth.  Firstly, he greeted me, saying "Hello, I am Kim Jaejoong." Looking at how white his complexion is, I doubt he's the type who could get a tan.
Dr Jin is Kim Jaejoong's first period drama. He spoke about the fear, unfamiliarity and difficulties he faced in his first challenge. "Because this is the first time (I'm filming a period drama), so I was really nervous, and really scared. I was really, really scared. Before filming started, no one could be sure about how it would turn out, and I did not have the confidence to do it well, so it was very frightening. Thinking back about the things that I did not do well previously made it even worse."
"It wasn't an easy role. Kim Kyung Tak had been abandoned by his parents, his friends as well as his love." Kim Jaejoong spoke, on his opinion about Kim Kyung Tak. "Most of the other characters were fiercely ambitious. Prince Heungseon had great desires, and the ambition of Kim Byung Hee were not little as well. However, to Kyung Tak, he was only focused on one thing – protecting every single person he cared about. He had absolutely no greed. People around him wanted a lot, but all Kyung Tak does is to keep protecting. Everyone else is focused on the empire, but Kyung Tak only looks at those he loves."
Also, there was quite a bit of crying. "Initially, he gives off a very cold impression, but there are quite a few crying scenes as the story progresses, so filming was difficult. Crying scenes took a lot of effort, and they were really tiring. Although its acting, but being in a continuous state of heartbreak is makes it physically straining."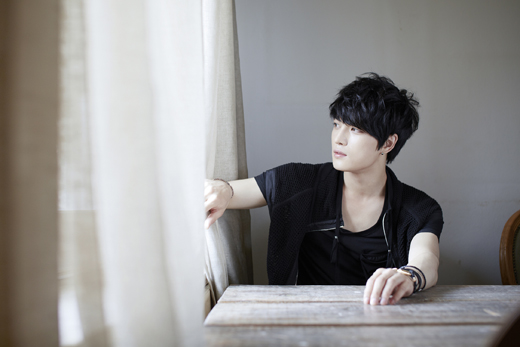 There has been some criticism about Kim Kyung Tak's voice being too loud and powerful, but perhaps it is the fear that he felt towards period dramas that made his voice sound unnatural.
"How am I supposed to handle a period drama role?" "How should I enunciate, how do I act, how do I speak? At the start I felt that since he is a general, he needed to give off an aura of power and leadership, and this was all I was thinking about. As an actor, and someone with absolutely no experience with period dramas, I felt that having a powerful voice would show leadership, but after watching myself act, I started understanding a lot more, and felt that there was more that I could do."
As a singer-turned-actor, Kim Jaejoong has thrown away those "fixed opinions," and he has started to realise the differences between the singing and acting stage. "I need to put myself aside, but I couldn't put away those "fixed opinions". Maybe it's because I didn't start off as an actor, so there are some parts of me that I am unwilling to let go of, and initially I felt that even while acting, there is a need to keep a handsome image. I did not realise that it is only when you manage to put yourself aside, do you become truly handsome. "
While acting in Protect the Boss, "I regretted not being able to put my own personality aside more, and this is probably a problem that all singer-turned-actors including myself, face. While on stage, we try our best to show of a cool side of our own personalities to satisfy the audience. But acting is not the same, and it is the thought process that really counts. But it is really difficult to put these old habits aside. It is easy to hide your flaws, but to give up on your strengths is really hard. However, the more you manage to put your image aside, the more you are able to get into character. In the future, I must put my own image aside more.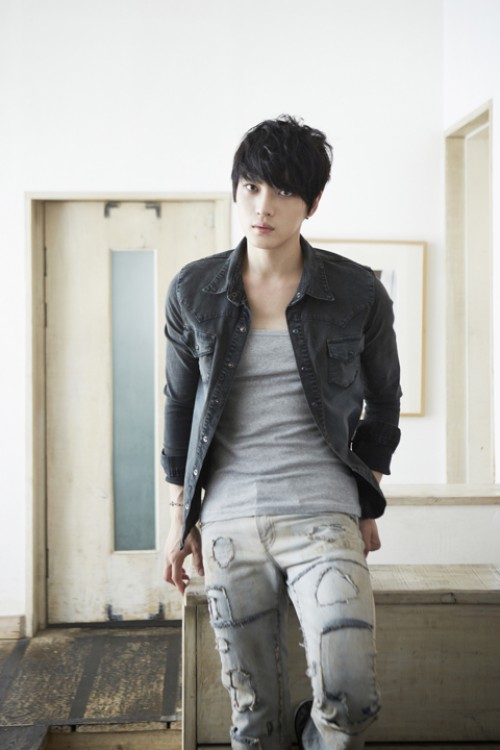 There are some that compliment Kim Jaejoong on his acting, and there have been seniors that said, "He cannot be praised." Kim Jaejoong agrees with this. "To be, it's better to get scolded. I have a strong desire to prove myself to those who have a lot to say about me because of my looks."
To be able to take an objective point of view, and admit to your shortcomings is something that takes a lot of courage. Therefore, Kim Jaejoong's courage has left a deep impression on me. Kim Jaejoong said, "How do I rate my own acting?" "I will be thankful as long as viewers feel that I have improved."
Also, he talks about his small ambitions with regards to being an actor. "I don't have to play the main role, but I would like to act in a broader range of roles. It doesn't matter even if it isn't the main role. And I also want to try acting in plays. I've only done singing and dancing in front of an audience, so I would like to attempt acting as well. "
Source : [BaiduHeroJaejoong + My Daily]
Translated & Shared by : dongbangdata.net
Momma's Source: dongbangdata.net
Share This