[TRANS] 120918 SM vs JYJ, Negotiations Break Down Once More… Will The Lawsuit Be Extended Yet Again?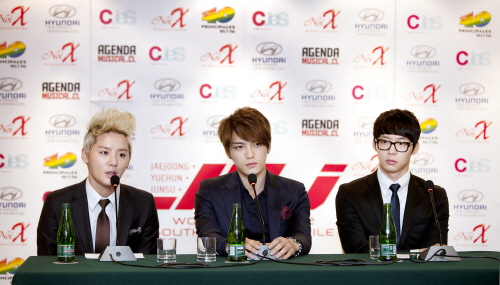 SM Entertainment and JYJ (Kim Jaejoong, Kim Junsu, Park Yoochun) have once again failed to reach an agreement as they battle over TVXQ's exclusive contract.
An arbitration session for JYJ's exclusive contract lawsuit was held at the Seoul District Courts at 5pm on the 18th of September in room 579. This session had been scheduled by the judge's orders though the final verdict had been scheduled to be made on the 13th.
So that the two sides could end the dispute with an agreement, the judge called in SM Entertainment's CEO Kim Young Min and each side's lawyers for an arbitration session that lasted around an hour. However, it ended in failure with both sides doing nothing but reaffirm the differences in their positions.
JYJ's lawyer met with Star News after exiting the building and confirmed that the arbitration had failed by stating, "There were no results." The lawyer added, "We did nothing but state our opinions and reaffirm our stances," and "The differences in the two sides' stances haven't changed."
It is said that the judging panel urged the two sides to come to an agreement during the session. The next court date has not been set, and the verdict has been postponed indefinitely. The reasoning was to give the two sides enough time to discuss and settle the dispute. This has made it almost impossible to determine when this lawsuit, which began three years ago in 2009, will finally come to an end.
SM Entertainment and JYJ's lawyers have met several times since May, 2011 to come to an agreement and settle the issue. However, the final arbitration session of 2011 ended in failure, causing the case to be brought back to court. Though both sides gave their final pleas in May of this year, a clear difference in their stances could be seen. A final verdict was to be made this month but another arbitration session was held as the courts wish for both sides to end this dispute in an agreement.
(omitted recap of everything that's happened till now)
Source: [Star News]
Translated & Shared by: dongbangdata.net
Momma's Source: dongbangdata.net
Share This