[Info] 120913 Biggest K-Pop music event to be held in November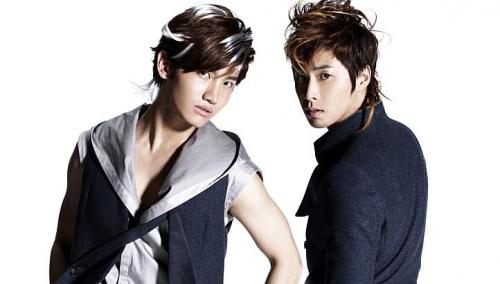 Arguably the biggest Korean pop music event to be held in Singapore so far will take place on Nov 23.
SM Town Live Tour III, a multi-act mega concert over four hours featuring Korean music superstars Super Junior, Girls' Generation and BoA among others, will be staged at the Marina Bay floating platform.
Its stage is touted as the world's largest floating stage. Measuring 120m by 83m, or 9,960 sq m, it is considerably larger than the 5,572 sq m National Day Parade stage this year.
And with 18,000 tickets to be released for sale, starting Sept 29, it should also draw far more fans than the Mnet Music Awards held last year at the Singapore Indoor Stadium, which has a maximum capacity of 12,000.
At the moment, Singapore will be one of only three stops for the concert in South-east Asia. Jakarta and Bangkok are the other two.
 SM Town Live, which started in 2008, is a marquee event for the Korean pop label SM Entertainment, gathering the company's roster of top acts such as Super Junior, Girls' Generation, BoA, Shinee, f(x) and TVXQ. While the final line-up in Singapore has yet to be finalised, the first three acts have been confirmed.
The 10-member boy band Super Junior and nine-strong girl group Girls' Generation, among the most popular K-pop acts in Singapore, have performed here in the past year.
Singer BoA, a former teen prodigy who released her debut album at the age of 13, has never performed in Singapore, as hercareer had peaked well before the Korean wave, or Hallyu, had started.
The current SM Town Live Tour is the concert's third edition.
According to local concert promoter Running Into The Sun, which is bringing the concert here, it is a huge undertaking which has taken it 2 1/2 years to bring to reality.
Ms Beatrice-Chia Richmond, the company's creative director, says: "SM Town is truly the mother of all K-pop concerts."
She adds that the event is a "massive concert that has only been staged so far at iconic international venues", including Seoul's
Olympic Stadium, Los Angeles' Staples Center, Tokyo's Tokyo Dome and New York's Madison Square Garden.
In Singapore, 5,000 fans will get to be in the mosh pit on the floating platform itself, with the luckiest ones just 3m from the stage.
The four-hour concert will feature fireworks, flying stunts and water features.
Priority ticket sales for OCBC card members and Samsung customers (who have to produce any Samsung handset) are from Sept 29 to Oct 1.
Public sales starts from Oct 2.
Prices will be announced later and it is not yet known how many tickets will be set aside for priority sales.
credit: straitstimes
shared by: sharingyoochun.net