[TRANS] 130111 Park Yoochun's China Visit Is Met With An Explosive Response By The Chinese Media "A Classy Interview"
Park Yoochun's Media Day in China was attended by over 100 reporters.
On the 11th of January, Park Yoochun held a Media day at a hotel in Beijing, China. The event was held by C-JeS Entertainment in response to the popularity Park Yoochun is experiencing in China for his roles in 'Rooftop Prince' and 'I Miss You'.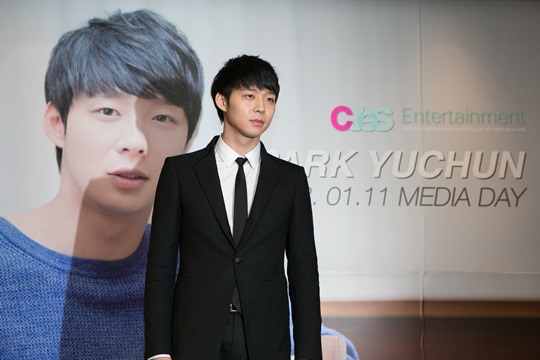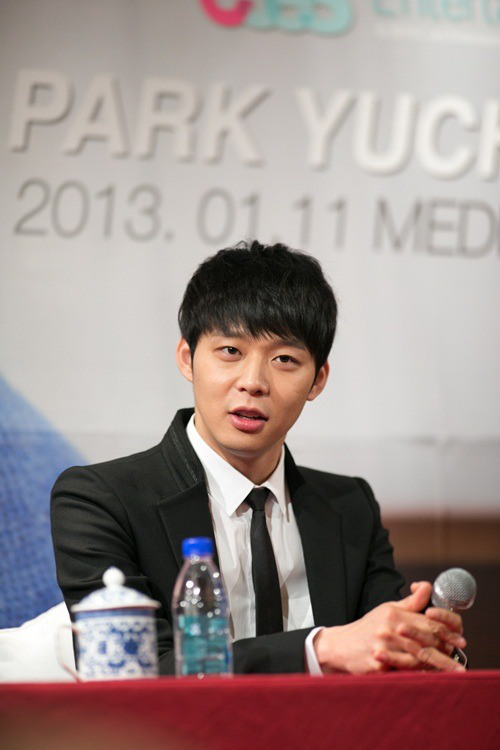 A representative of C-JeS Entertainment stated, "With Park Yoochun's popularity increasing in China, he has been receiving a flood of requests for interviews in China. Though he has already held interviews with entertainment news outlets through his fanmeet tour, we made the decision to hold an official media event with famous media companies in China's capital Beijing in response to Park Yoochun's popularity. This was something we've never tried before in China and we received a positive response."
The media event was attended by CCTV, broadcasting channels and entertainment news programs, news channels, famous publications and online news outlets including sina.com.
Park Yoochun held a press conference with reporters, interviews with news outlets and group interviews with major entertainment broadcasting channels.
A media representative stated, "Park Yoochun's classy interview left a good impression of Park Yoochun on the many reporters who attended the event. His sincere affection and sophisticated humor, as well as his well-mannered personality, made the event an opportunity to increase Actor Park Yoochun's likability. The official media event, which was directed at TV viewers all across China and differentiated from concerts or other events, can be seen as something new that's being tried."
Park Yoochun received the full attention of the Chinese media when he commented, "I really want to try acting in a large-scale movie in China, and I'm looking favorably on possible Chinese projects in the future. I'd like to take part in one if I ever get the opportunity."
The response from Beijing fans was explosive as well. Park Yoochun arrived in China on the 10th and was greeted by more than 1,000 fans who had been waiting for him at the airport. The route from the airport to the hotel where the press conference was held, to the hotel itself, was crowded by hundreds of fans.
Park Yoochun made his debut as an actor through the drama 'SungKyunKwan Scandal', and as appeared in 'Miss Ripley', 'Rooftop Prince' and 'I Miss You', making a grand slam at the awards ceremonies of the three major broadcasting companies by winning both the Rookie of the Year award and the Excellence award as well. 'Rooftop Prince' became extremely popular in China, and has become the most downloaded drama on one of China's major drama websites. The drama also had the highest viewer ratings of all Korean dramas aired since 2011 on Taiwan's GTV.
'I Miss You', which is currently airing in Korea, has collected over 45 million views for its first ten episodes in a month since it was uploaded on the Chinese portal site sohu.com's internet broadcasting service sohu TV.
Source: [newsen]
Translated & Shared by: dongbangdata.net
Momma's Source; dongbangdata.net
Share This