[
TRANS] 130116 The Music Video Of Kim Jaejoong's Title Song 'MINE' To Be Released At Midnight On The 17th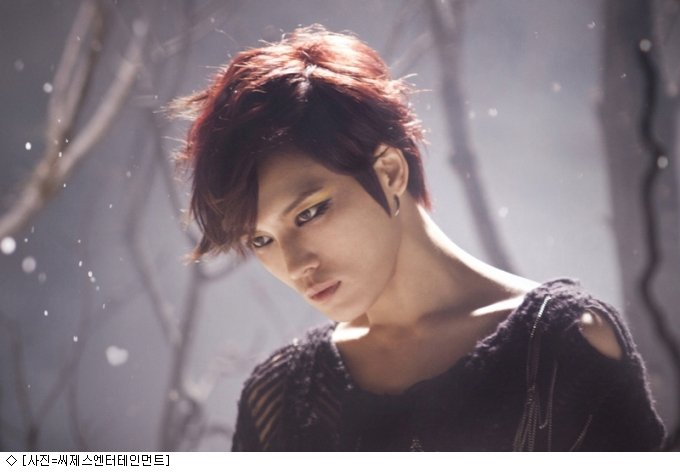 The music video of JYJ Kim Jaejoong's title song 'MINE' for his solo mini album will be released soon.
C-JeS will be released the music video of 'MINE' on JYJ's official YouTube channel at midnight on the 17th.
Kim Jaejoong wrote the lyrics for all the songs in his upcoming mini album and has filled it with his own stories to share.
'One Kiss' was pre-released on the 9th, and showcased Kim Jaejoong's charming voice and exceptional vocal talent. The song received an explosive response on domestic and overseas charts.
C-JeS Entertainment stated, "We can say with certainty that this will be the most sensational music video of this year. The best staff have come together and the power of the song was magnified in the music video," and "The music video was shot for a total of 60 hours, and Kim Jaejoong put all his concentration into his work, regardless of the risks of injuries, to make sure that the best scenes would be included in his music video. He received high praise from the staff members."
Director Lee Sang Gyu, who directed the music video, commented, "The lyrics of 'MINE' seemed to reflect the agony and loneliness of an artiste who is trying to establish his own territory. Such an intricate and complicated world was expressed through a variety of symbolic images, and we added the transcendental image of the coexistence of good and evil to carefully express the thirst of an artiste who wishes to be different from what is considered normal."
Meanwhile, Kim Jaejoong's first mini album 'MINE' will be release online and offline on the 17th
Source: [segye]
Translated & Shared by: dongbangdata.net
Momma's Source: dongbangdata.net
Share This