[TRANS] 130118 JYJ "Win Their Lawsuit Against AVEX" – Guaranteed Freedom In Their Japanese Activities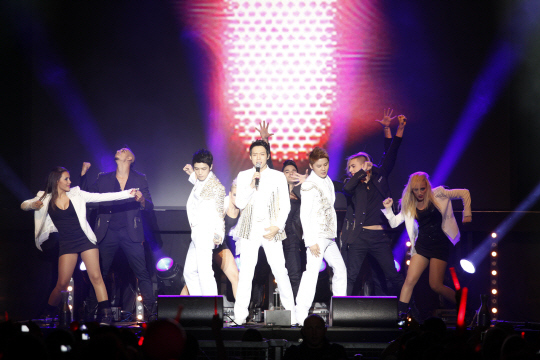 It has been found that JYJ have won their exclusive contract invalidity lawsuit against Japan's biggest music management agency 'AVEX'.
A representative of JYJ's management agency C-JeS Entertainment stated, "At around 2pm, our Japanese legal representative gave us a short call to inform to us that we won the lawsuit," and "They have stated that they will send us the detailed verdict and content of the lawsuit, so we will wait for that."
JYJ's fans are already busy sending their congratulations online. The rumor of, "The Courts made the verdict that Avex must pay JYJ 600 million Yen and can no longer block any future JYJ activities," is spreading fast amongst fans. Regarding this, C-JeS stated, "We can't confirm anything until we receive the full verdict."
JYJ, who had also been locked in a legal battle with SM, signed an exclusive management contract with AVEX in February, 2010 for their Japanese activities. However, AVEX changed their attitudes completely in September, 2010 and conflict emerged between the two sides. AVEX suddenly began taking up an issue with the controversies surrounding JYJ's representatives and announced that they would stop all activities. In October, they joined hands with SM Entertainment's singers such as TVXQ and Super Junior and began supporting their activities.
JYJ and AVEX's legal battle began in the early months of 2011. JYJ planned their own Japanese concert in Saitama, Japan as AVEX was no longer following through with their exclusive contract, but AVEX blocked the concert in a variety of ways.
In April, JYJ filed an activity hindrance prohibition injunction, as well as an exclusive contract invalidity lawsuit, and have been waiting for a verdict.
Source: [sports khan]
Translated & Shared by: dongbangdata.net
Momma's Source: dongbangdata.net
Share This