TRANS] 130122 'As Expected From TVXQ' – The First Overseas Artistes To Have 12 Oricon Chart Topping Singles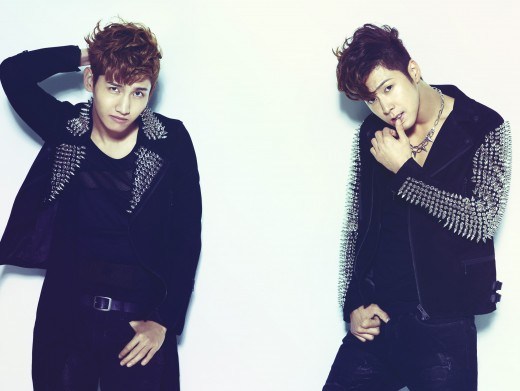 TVXQ have become the first overseas artistes to have 12 singles top the Oricon charts in Japan.
On the 22nd, TVXQ's agency stated, "TVXQ's new single 'Catch Me-If you wanna-', which was released on the 16th, topped the daily Oricon singles charts as soon as it was released. It topped the weekly charts as well, making it their 12th single to top the Oricon weekly singles charts."
TVXQ's success has broken their own record for the most singles topping the Oricon weekly charts as overseas artistes. This is their 28th single to enter the TOP 10 of the weekly single charts since their 7th single 'SKY' in August, 2006, breaking the record for the most #1 singles and the most singles in the TOP 10 of the weekly singles charts released by overseas artistes. Their latest single contains the Japanese version of 'Catch Me', the title song of TVXQ's 6th Korean album last September. 'Catch Me' topped various music charts in Korea, Thailand, Taiwan and Japan.
Oricon's official homepage posted an article with the title, "TVXQ score their 12th chart-topping single! Breaking the record for 'the most #1 singles' for overseas singers".
Meanwhile, TVXQ will be releasing their new Japanese album 'TIME' on the 6th of March and will begin their Dome Tour (Tokyo Dome, Oksaka Kyocera Dome, Fukuoka Yahoo!Japan Dome, Sapporo Dome, Nagoya Dome) on the 27th of April with their Saitama Super Arena performance.
Source: [TV report]
Translated & Shared by: dongbangdata.net
Momma's Source; dongbangdata.net
Share This