A New Birthday–A New Kim Jaejoong Revealed?  by Momma Cha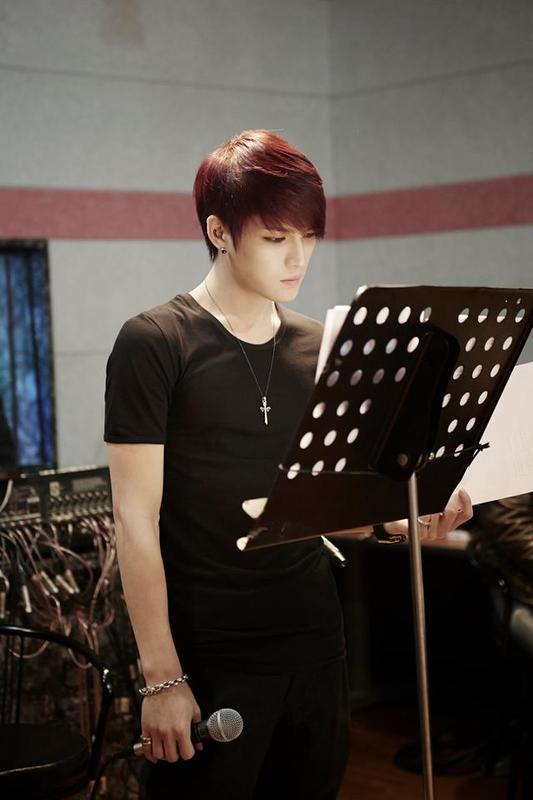 Truth to tell Jae, this new side of you isn't so new to some of us. We've always known that you possessed a zany sense of humor, and that you have the ability and the inclination to hang off of chandeliers.^^  So, that having been said with extreme love…<3
     I usually do a Birthday post with pictures, narrative, and video of Jae that I have enjoyed from the previous year–but this time around I have something to say about the talent of Kim Jaejoong that has been revealed within the last few weeks. Jaejoong, you are astonishing. You have always had great songwriting and singing ability, and there are many favorites of mine among the songs you have produced and co-produced over the last nine years. Yet, I must express my delight in listening to this new mini-album, "Mine'. Every since the first time that I heard MAZE and watched you so joyously absorbed in the performance of this song–I have wanted to have a soft rock album featuring your voice. You do well in this genre– I believe that you should explore many genres. You have a voice that is distinctive and unique–there are few like it in the world. You can sing mellow ballads that help me to relax and emote; then belt out rock ballads that encourage me to dance. All of these songs and approaches are you, but I can hear more than this in your future… I am happy that you are free to have a fulfilling future.
Over the years there have been many things that we did not know; things that were part of your everyday existence. If we had been aware we would have prayed even harder because you hurt a lot. I find it incredible that you and your brothers not only survived, but I believe that you grew in many ways because of the adversity. When your back was against the wall you came out fighting–not with fierce weapons meant to harm and cripple, but with a vision and a determination built on genuine talent that was a more formidable weapon. Love conquers all, and that is what you chose to do. I'm not implying that there were not moments of rage and unbelief that these things were happening and still happen, but overall you chose to love.
Love is what has held this fan base together for so many years despite the occasional war. This is family, and families fight more intensely than mere strangers. Adversely, families also love more intensely than mere strangers. That intensity makes me realize, Jaejoong, that you occasionally need a breathing space. Hard work is countered by hard play. However, because I understand your personality type, I realize that you are driven to serve and give, even to the detriment of your own body and spirit. I have lived here for many years but I have now learned to stop occasionally and see to my own needs. I cannot be there for others if I am totally consumed and neither can you. I was happy to read that you take breaks in between projects–this will strengthen you for the next one.
I don't believe that we are seeing a new you, Jae. I believe that we are finally seeing as much of the real you as you can safely give. I thank you for your honesty and integrity and pray that this will be the best year yet. I believe that you are aware of the great influence and responsibility that you have as a public person and I can envision great things for you in the future. Right now though, I am looking forward to receiving my copy of "Mine'.      🙂  
Have a Wonderful Birthday, Jae.
Love, Momma Cha
Picture credit: JYJ Facebook
Narrative Credit: Momma Cha @jyjfantalk
Share This