[TRANS] 130619 Jaejoong x Kstyle Special Project
Giving away signed CDs! Questions wanted! Leading up to Jaejoong's Yokohama Fan Meeting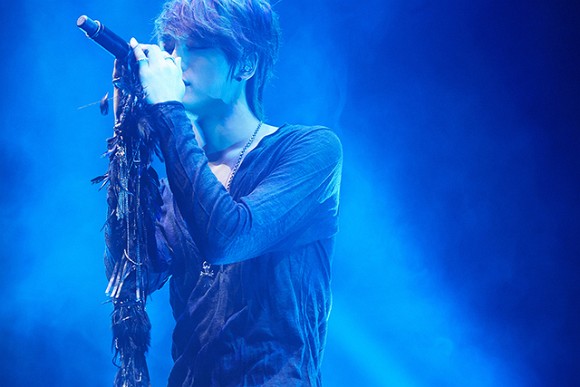 ※ Please note that only users who follow Kstyle's official Twitter account will be eligible to win the prize. ※
As the grand finale of his Asia tour, JYJ's Jaejoong will be holding his fanmeeting at the Yokohama Arena for three days beginning 24 June. This time, leading up to the fanmeeting, Kstyle will be collecting questions that everyone had for Jaejoong via the "Jaejoong x Kstyle Special Project"! It is planned for Jaejoong to answer everyone's questions personally during the fanmeet.
[Jaejoong x Kstyle Special Project]
6 questions will be carefully selected among those that are submitted, and it is expected for 2 of the 6 selected questions to be answered personally by Jaejoong on each day of the fanmeet (24, 25 and 26 June).
[Special Present]
We will be giving away signed copies of Jaejoong's 1st mini album to three winners!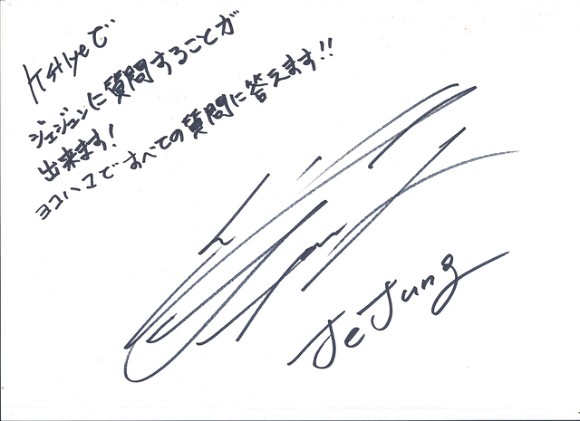 On Kstyle… You are able to ask Jaejoong questions!
I will answer all your questions in Yokohama!!
-JeJung-
(details for submission omitted – please note that only Japan residents are eligible)
Source: [kstyle]
Translated & Shared by: dongbangdata.net
JYJFantalk Source: dongbangdata.net
Share This