[TRANS] 130618 Tohoshinki, Concludes 5-dome Tour Successfully… "Myriad Of Emotions At The Tokyo Dome"
With their final concert at Tokyo Dome, group Tohoshinki's 5-dome tour concluded as a huge success, the first for any Korean singer.
Tohoshinki began their 5-dome live tour "Tohoshinki LIVE TOUR 2013 ~TIME~" with the first show at the Saitama Super Arena on 27 April, then went on to tour Sapporo Dome, Nagoya Dome, Fukuoka Yahoo! Japan Dome, Kyocera Dome Osaka, and Tokyo Dome.
A total of 16 concerts were held in this tour, attracting an audience of over 700,000, proving their high popularity.
To wrap up the 5-dome tour, finale concerts were held over 3 days, from 15 to 17 June, at the Tokyo Dome. Tohoshinki sang a total of 28 songs over 3 hours, charming the audience with a concert that brought together their outstanding singing abilities, powerful performance, and diverse stage production effects.
In particular, the audience also prepared a special event during the last day of the concerts in Tokyo Dome on 17 June. When the performance for "In Our Time" began, the audience switched their red lightsticks, which represent Tohoshinki, to pastel blue ones instead. Among the blue lights, the title of the tour, "Time", was displayed in red. The members are said to have been touched.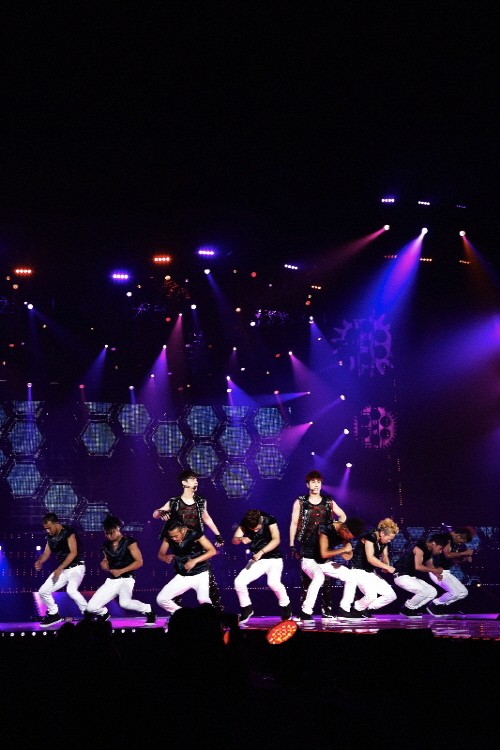 After the concert, Yunho expressed his thoughts, "Thanks to the many people who have supported us, we've been able to fulfill our dream of having a 5-dome tour. It still seems like a dream, and we will work even harder from now on with the mindset that this is just the beginning."
Changmin said, "10 years ago, I did not think it would be possible for us to hold a 5-dome tour. But I'm really happy that this dream has come true, and I would like to share this important dream-like moment with our fans."
Following their 5-dome tour, Tohoshinki will be holding their "LIVE TOUR 2013 ~TIME~ FINAL in NISSAN STADIUM" at the Nissan Stadium in Yokohama over 2 days, 17 and 18 August. This will be the finale of their Japan live tour. Through the tour this time, it is expected that a total of 850,000 audiences would have been attracted, and this is expected to set a record for highest number of audiences for any Korean singer.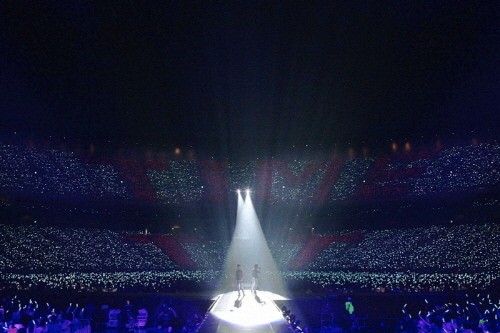 Source: [My Daily via kstyle]
Translated & Shared by: dongbangdata.net
JYJFantalk Source: dongbangdata.net
Share This