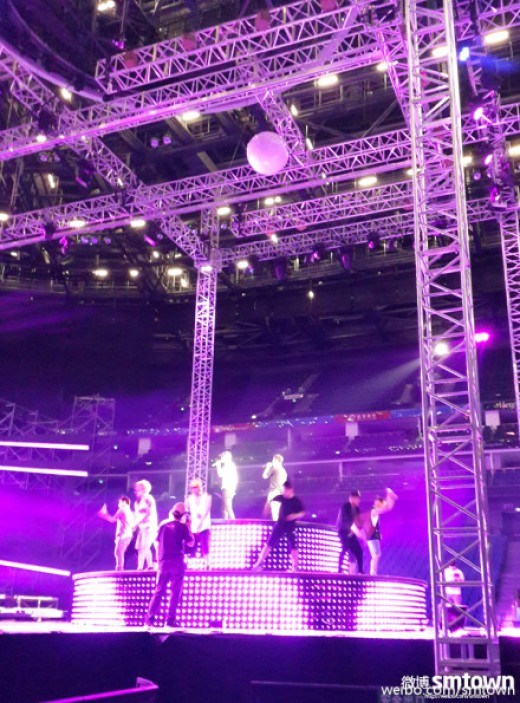 A photo of TVXQ (U-Know Yunho, Max Changmin) rehearsing for their Shanghai concert has been released to fans.
On the 19th, TVXQ's agency uploaded a photo of TVXQ rehearsing for their Shanghai concert, which will take place on the 20th of this month, on SM Town's official Weibo (China's Twitter) account.
The two members of TVXQ can be seen singing into microphones on a stage that looks like a two-tiered cake. below them, their dancers can be seen practicing getting their audience pumped up. Though the seats are all empty as it is a rehearsal, TVXQ and their dancers give it their all under the bright lights of the stage.
When the rehearsal photo was released, Chinese fans couldn't hold back their excitement for the concert. Anticipated fans left comments such as, "Good luck!", "TVXQ in Shanghai and Girls' Generation in Taiwan!", "I'm so excited for tomorrow's concert," and "I'm suddenly feeling so excited. I can't sit still."
Having already performed in LA, USA and Santiago, Chile for their World tour, TVXQ will be holding their 'TVXQ! LIVE WORLD TOUR 'CATCH ME' in SHANGHAI' concert at the Mercedes-Benz Arena in Shanghai on the 20th.
Source: [tv report]
Translated & Shared by: dongbangdata.net
Momma's Source: dongbangdata.net
Share This