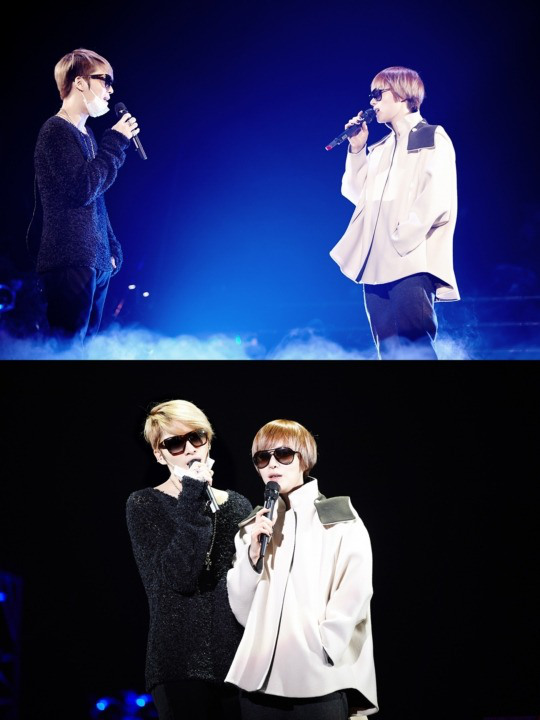 Gummy's official Facebook page released photos of Kim Jaejoong and Gummy rehearsing together on the 23rd. The photos show Gummy and Kim Jaejoong on stage, practicing their duet with sunglasses on.
The photos were uploaded with the caption, "The two singers look so similar that their Japanese staff began wondering if they were secretly twins! Gummy joined Kim Jaejoong to perform 'Heaven' with him in his new repackaged album. Their amazing harmony will be revealed soon!"
Netizens who saw the photos left comments such as, "They really do look similar. No wonder people started wondering if they were twins," "Their voices go so well, can they please release a duet album?" "People probably think they're siblings when they walk around together," "Where can we see a video of the two singers performing together?" and "Gummy and Kim Jaejoong have an amazing synergy."
Meanwhile, Kim Jaejoong will be performing his '2014 KIM JAEJOONG 1st Album Asia Tour Concert in NAGOYA' on the 22nd and 23rd of January at the Nippon Gaishi Hall. Kim Jaejoong plans to meet with a total of 18,000 fans.
Source: [wowtv]
Translated & Shared by: dongbangdata.net
JYJ Fantalk Source: dongbangdata.net
Share This