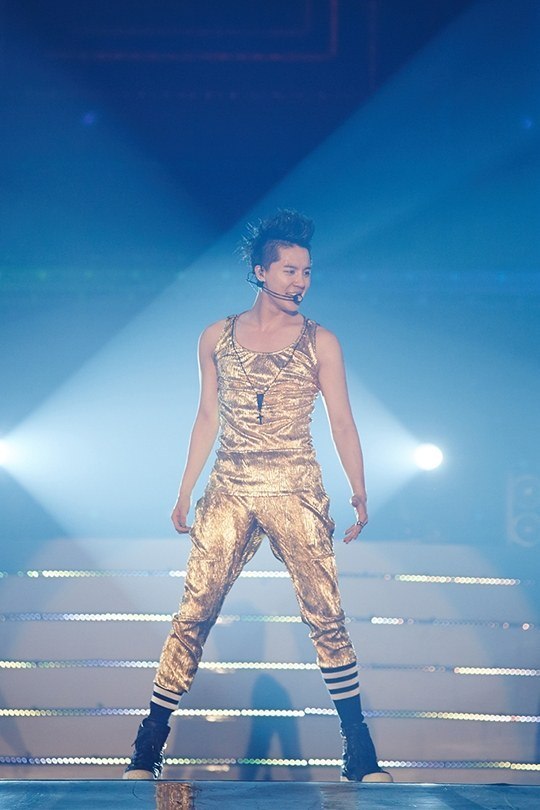 A total of 150,000 people swarmed in to grab tickets for JYJ Junsu (XIA)'s Nagoya and Yokohama concerts.
C-JeS Entertainment stated, "The spotlight is on Junsu's Japanese tour, which will take him through two cities and six performances. A total of 50,000 people submitted their names for tickets for Junsu's Nagoya concerts, which will seat 24,000 people from the 8th till the 10th of October, and 100,000 people applied for tickets for his Yokohama Arena concerts, which will seat 33,000 people from the 14th till the 16th. This means that a total of 150,000 people have applied for tickets when there are only 57,000 seats available."
XIA Junsu's second solo album was released in July and was praised as a "top quality album". The album's title song 'Incredible' topped the dance track iTunes charts in eight countries, including Japan, Hong Kong and Singapore as soon as the album was released. It also topped Japan's Tower Records Charts, and Yinyue Tai's weekly charts, proving that the singer is receiving a staggering amount of love from both Korea and the world.
A representative stated, "The anticipation for XIA Junsu's music and top-quality performances, as well as the fact that he will be holding concerts in Nagoya and Yokohama instead of Tokyo, has put him in the spotlight of his Japanese fans. Though we have not run the ballot for tickets yet, he has already attracted a total 150,000 people in one week, despite the fact that he hasn't been active in Japan. We're expecting more fans to apply for a ticket as the ticket reservation period isn't over yet."
Meanwhile, Junsu kicked off his Asia Tour with the release of his second solo album. Starting in Bangkok, Thailand on the 20th of July, he has performed in Shanghai, Seoul and Busan, and is now preparing for his concert in Australia on the 28th of September and his Japanese tour.
Source: [TVdaily]
Translated & Shared by: dongbangdata.net
JYJ Fan Talk Source: dongbangdata.net
Share This