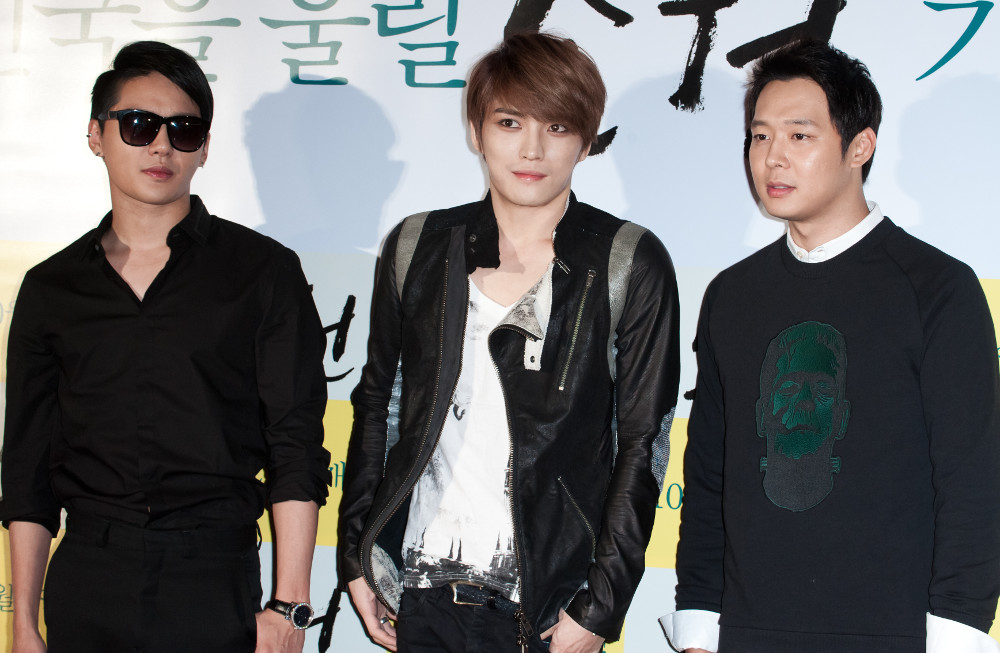 JYJ (Photo: Choi Soo-Young/GettyImages)
The trio of Jaejoong, Yoochun and Junsu are scheduled to release a new album later this year, yet no exact time has been released yet.
The announcement was made by the agency C-JeS Entertainment to confirm the statement that Yoochun made during the fan meeting event that was held yesterday. The agency confirmed the plan and at the same time tried to clear up the rumor about the rumor about the members army enlistment sometime this year. Regarding the latter, the agency said that there is still no exact time for the enlistment for Jaejoong and Yoochun yet.
The members are currently working on the new album in the middle of their individual schedules. Following the release of the new album, the group plan to do promotion until early next year. The album will be the second album for JYJ who has yet released an album since 2011 after their first, "The Beginning".
Each of JYJ's members is currently dealing with their solo projects. Junsu is preparing for his upcoming musical "Dracula", Yoochun is preparing for the release of his movie release "Sea Fog" and Jaejoong is currently busy filming for the drama "Triangle".
credit: ttwigo
shared by: sharingyoochun.net
JYJ Fantalk Source: sharingyoochun.net
Share This