[Trans] 110630 【Idol Awards For First Half Of Year】 ① Idol With Best Acting Skills – Yoochun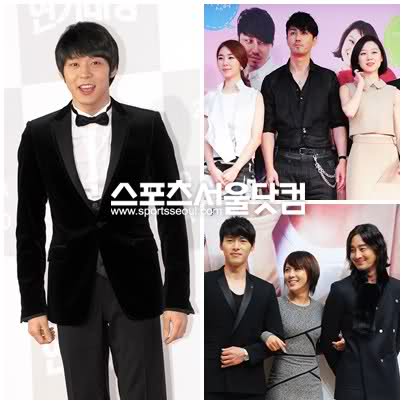 ◆The Best Drama, "Idol With Best Acting Skills" is?
JYJ's Park Yoochun(25) who is currently active in MBC's Drama "Miss Ripley" beat the other idol singers at the polls and has been awarded the position of "Idol With Best Acting Skills." Park Yoochun challenged for the first time in last year's KBS2 drama "Sungkyunkywan Scandal" and received good reviews. In his first attempt at modern-day dramas, he captured the attention of the viewers with his calm voice and gentlemanly appearance, together with his execution of crying scenes that surpasses his rookie status. Fellow acting idols have rated Park Yoochun, who is currently still passionately acting in "Miss Ripley," as having "progressed to a higher level (of acting.)" Other reviews say that "After two dramas, he cements his place as an actor," "His stable and calm breathing is well executed," "He understands and expresses his role very well" and other positive comments.
"Idol With Best Acting Skills"
1. Park Yoochun : 36.3%
2. Choi Siwon : 34.5%
3. Ham Eunjung : 27.2%
(Irrelevant Information Omitted)
Source : [jrw8008 + Sportsseoul]
Translated & Shared by : dongbangdata.net
Momma's Source; sharingyoochun.net
Share this: