[Trans] 110704 JYJ's Overseas Fans "Officially" Invade "Jeju N7W"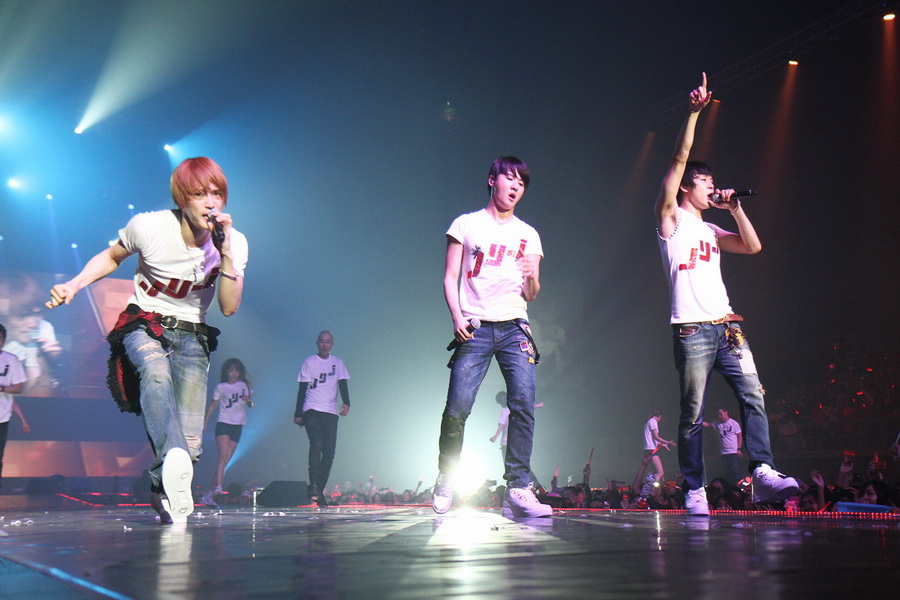 (T/N: "N7W" is the abbreviation used for "New 7 Wonders Of Nature")
JYJ has officially started participation in promotional activities for the voting.
To increase the weak vote numbers coming from foreigners, it is hopeful that they will be able to play the role of "relief pitcher."
According to the Pan-Regional Promotional Committee, after JYJ had officially joined in the promotional activities, voting numbers from youths and hallyu regions have spread, increasing the intensity of the voting.
On 3 May, Jeju Island appointed JYJ as the ambassadors for "Jeju N7W"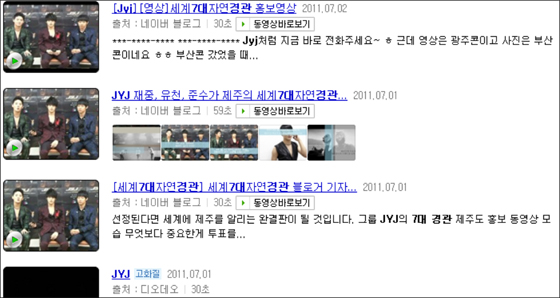 Also, the production of the "Jeju N7W" promotional video became a hot topic.
Via the promotional video, JYJ said, "Jeju is a triple-crown winner in UNESCO's nature and science sector, and represents Korea, China, Japan, and South-East Asia in challenging to become one of the World's New 7 Wonders of Nature." "Help Globalize the Korea Brand, and call 001-1588-7715 for telephone voting, and make Jeju known to the world," encouraging the masses to vote.
Following that, they emphasized, "Jeju, as a representative of Korea, China & Japan, must become one of the World's New 7 Wonders of Nature," "We will work hard to encourage participants from the Hallyu regions."
After the promotional video was put online, referrals from "Blessing Yoochun" and other JYJ fan clubs, fan blogs, twitter and other social media platforms, as well as streaming sites created tens of thousands of hits, heating up the online atmosphere.
JYJ will appear at the "KBS Special – Well-Wishes On Becoming Part Of The 7 Wonders" 5 Live Broadcast Locations, and show their enthusiastic support for Jeju's nomination in the World's New 7 Wonders of Nature.
Source : [Jw8008 + Jejusori]
Translated & Shared by : dongbangdata.net
Momma's Source: sharingyoochun.net
Share this: