[News] 110704 JYJ bought over a recording studio in Gangnam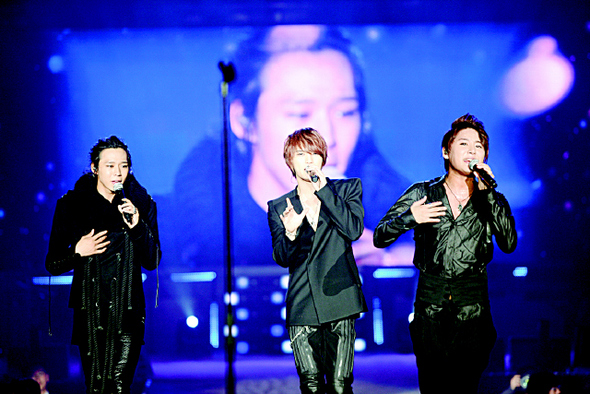 JYJ (Park Yoochun, Kim Jaejoong, Kim Junsu) recently bought over a recording studio near Gangnam, Seoul.
JYJ representatives said, "Recently, JYJ bought a recording studio and is currently undergoing renovation. As their main activities are based on their own compositions, they would need their own specialized recording studio. After the ending of the first album's activities, this period of time where they individually are active in musical and dramas, they feel that there is a need to prepare for a recording space."
It was known that JYJ intends to bring in new sound systems and have personally involved with the interior designing etc, they would use this designated space for their music production. This recording studio have cultivated Uhm Jung Hwa, Koyote, Solbi etc, and it was managed by domestic renowned album management company Trifecta and Up Town's Chris Jung.
Additionally, JYJ held their concerts, starting from 2nd April at Thailand, through Taiwan, China, Canada and 4 cities of America, and Korea's Busan and Gwangju, a totally of 7 countries and 10 cities.
After which, Park Yoochun returned as an actor through MBC drama 'Miss Ripley', Kim Junsu performed in the encore performance of musical 'Mozart' and Kim Jaejoong will be taking on his first acting challenge in domestic market through SBS's new Wednesday-Thursday drama 'Protect the Boss'.
credit: newsnate+jrw8008
trans by: rachui@sharingyoochun
Momma's Source; sharingyoochun.net
(Thinking Ahead, Mancubs. Good Deal. 🙂
Share this: