News] 110710 TVXQ, JYJ, KARA and SNSD among artists in Top 10 of Twipple rankings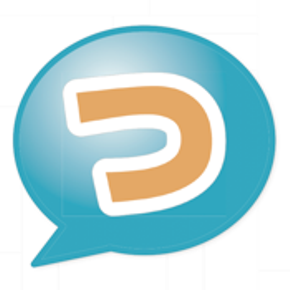 In the half year rankings for 2011 recently posted by Twipple on their homepage, Korean artists took six spots in the Top 10. Ranking highest was JYJ's Jaejoong, coming in at #2 with 834,390 tweets, behind Japanese girl group AKB48. KARA made the list at #4 with 633,540 tweets. At #5 was TVXQ with 573,690 tweets. The 7th through 9th spots were all taken by Korean artists as well. At #7 was Girls' Generation with 490,220 tweets, while #8 and 9 were taken by JYJ's Yoochun (483,040 tweets) and Junsu (404,790 tweets).
Twipple is the Japanese version of Twitter and trending topics are usually Japanese-based. Twipple and Twitter can be synced so that what is being tweeted on Twipple can show up on Twitter and vice-versa.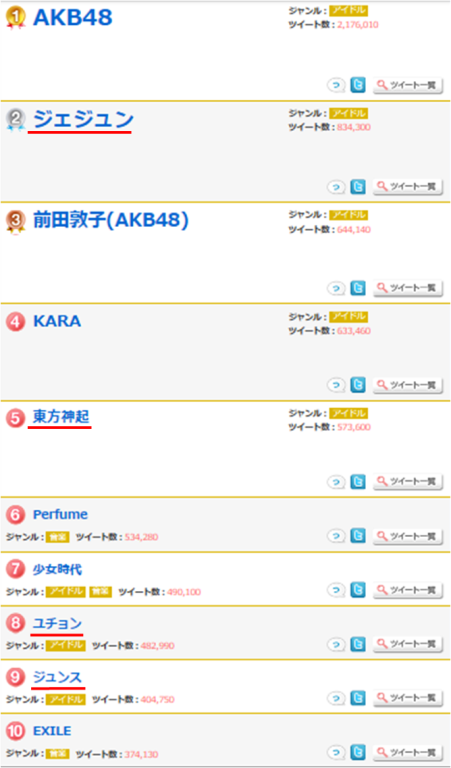 Source: Twipple+Koreaboo
Momma's Source: sharingyoochun.net
Share this: