[News] 110717 KBS brings in SNSD & f(x), explains that they were the original performers for 'N7W'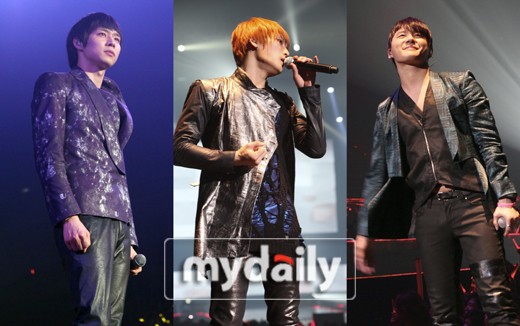 Yesterday, we reported on speculations regarding possible "backdoor pressure" with regards to the sudden cancellation of JYJ's KBS broadcast appearance.
On July 17th, a KBS Jeju representative revealed that JYJ's appearance on their special program, "New Seven Wonders", was cancelled because of SNSD and f(x), who were said to be the original guests for the show.
"Initially in the past, plans for SNSD and f(x)'s broadcast appearances were being pushed forward, but they fell through because of the groups' schedules. However, in the final stages of our broadcast preparations, their appearance became possible… Considering our station's cultural duty of introducing a variety of stars to local communities, we considered what would be effective… We expressed our great apologies to JYJ's representatives.
Spring Summer Fall Winter will still be making an appearance as planned. However, other artists besides like SNSD, f(x), and a popera singer are also scheduled to appear as well."
A representative of one of the hosts of the event, the local government of Jeju Island, revealed,
"We did not know of this. By what skill and authority could we cast a celebrity? This is something that has been hosted by KBS Jeju. Our local government message board has been flooded with comments regarding this event, however, this is not something that we have done."
The local government also shared their concern with this issue's possible negative impact on the votes for Jeju Island in the 'New Seven Wonders' selection process.
Source: My Daily+allkpop
Tip: Cindy
Momma's Source: sharingyoochun.net
Share this: