JYJ′s Park Yoochun Blows Away The Heat at Blacksmith Fansigning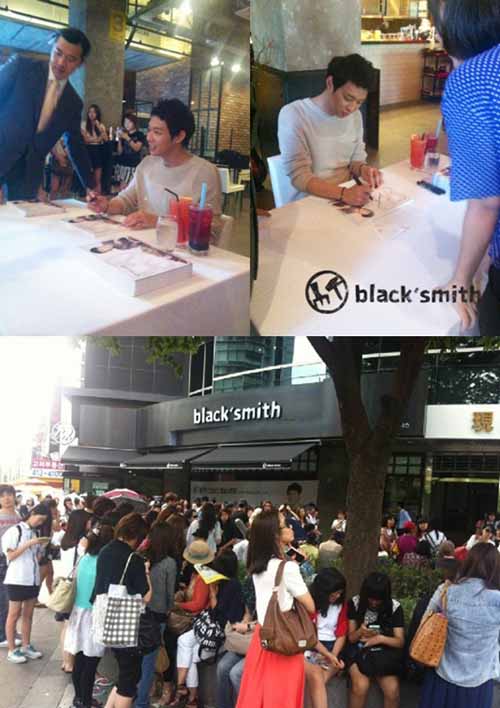 Park Yoo Chun held a fansigning event in the sweltering heat for Blacksmith, the restaurant chain he models for.
On July 26, the official Twitter account of the restaurant Blacksmith uploaded photos from Park Yoo Chun's fansigning for the restaurant, saying, 'Hello, everyone. We're here at the fansigning for Park Yoo Chun at Blacksmith Jamsil Shincheon. I don't think we'll forget Park Yoo Chun's handsome face. We're looking forward to your future activities!'
The photos show Park Yoo Chun smiling broadly in front of his fans.
According to a rep who had been at the scene, about 3,000 fans had gathered by 3 p.m. this day for the event, and some had even come earlier to see the star. The crowd included not only Korean fans, but Japanese, Chinese and some fans from as far away as Germany.
Park Yoo Chun said, "It was great to meet with fans after a long while. Thank you for coming out despite the heat. I received a lot of positive energy."
Netizens who saw the photo left comments such as, 'His hair grew a lot', 'It's great to see him smile', 'The heat's nothing to us if we can just see Yoo Chun' and 'When's the next fansigning?'
Credits: enewsworld
Shared by/Our Source: DBSKnights.net
Momma's Source: dbskalways.wordpress.com
Share This