[NEWS] Xia Junsu (JYJ) Successfully Finishes L.A. Concert for World Tour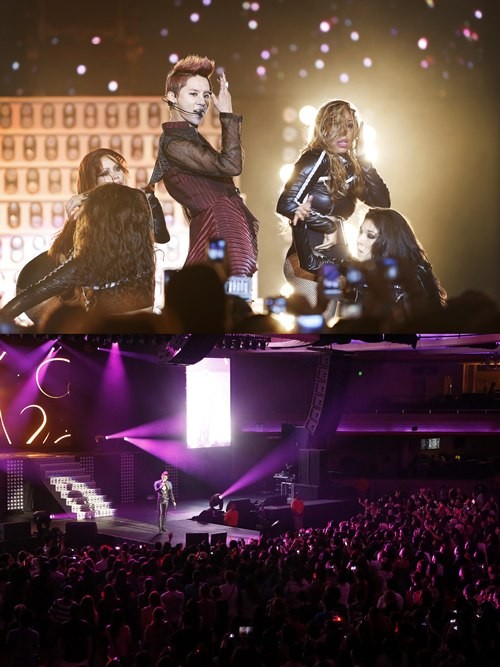 Junsu has successfully finished his second concert in L.A. as part of his world tour.
On September 2 at the Hollywood Palladium, Junsu held his 'XIA 1st World Tour in LA' concert with 2,000 of his fans. As this was labor day weekend, he was able to meet many more of his fans at the concert.
Just 3 days after his New York concert, he has now successfully finished his LA performance. His 120 minute concert was filled with energy and power. He opened the concert with the song "Breath" and showed off his dance moves in "Set Me Free."
His english title song which was produced by producer Automatic, called "Uncommitted" was also showcased on stage. He also sang his hit song from his previous album called, "Tarantallegra."
Junsu commented, "After finishing both the New York and LA concert, I now really feel like I am on a world tour. I am so thankful to all the fans that came out to support me and I hope that this will be a lasting memory for them."
With the end of his LA performance, Junsu will travel to Mexico on September 6 to continue his world tour.
credit: kpopstarz
shared by: iXiahCassie
Momma's Source: iXiahcassie
Share This