Asked for an interview with the Grammys while filming his music video in LA, USA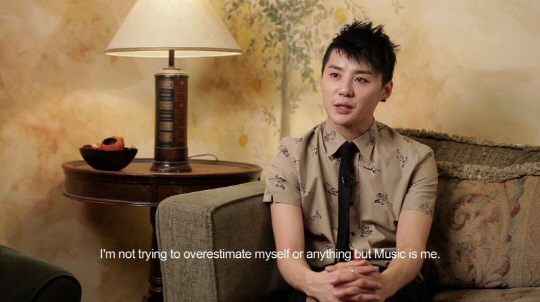 Idol group JYJ's Kim Junsu has graced the main page of the Grammys' homepage.
C-JeS Entertainment stated, "While Kim Junsu was in LA, USA to film for his music video, he received a proposal from the Grammys for an interview. Through this interview, he introduced his second solo album and talked about what he has been up to lately. The video will be released on the Grammys' homepage in the afternoon of the 19th."
C-JeS also added, "Kim Junsu will be gracing the main page of the Grammys' homepage, alongside stars such as Matthew Morrison and LL COOL J. We hope that this interview will be welcome news to his North American fans."
Meanwhile, Kim Junsu's second solo album has topped the iTunes charts in eight countries and has been met with an explosive response from domestic and overseas fans alike. He will be holding the first concert of his Asia Tour in Bangkok, Thailand tomorrow.
Source: [edaily]
Translated & Shared by: dongbangdata.net
Momma's Source: dongbangdata.net
Share This